WOODEN PALLETS FOR EXPORT
19/08/2017
We specialize in supplying wooden pallets for both domestic & export markets with all kinds of pallets such as: Faux Acajen pallets, seringa pallets, pine pallets, eucalyptus pallets…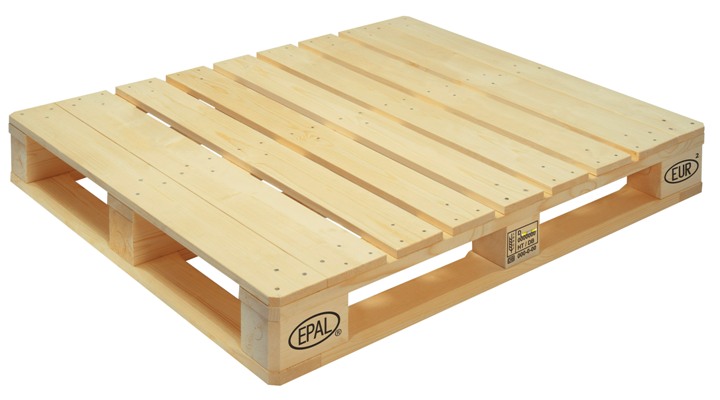 Wooden pallet for export
The process of making wooden pallets is strictly carried out through specific steps. The material is mainlyfrom acacia wood,subjected to preliminary treatment, dried and disinfected, and then is used to make pallets for export.
1.Material
The material for making our pallets is mainly from acacia, wood of low quality, and many other types of wood.
The woodis sawn and transported from the material area.
The stocksfor wood are large, always ensure production, thus, the prices are always stable and less fluctuation in long term, which helps us best serve for all customers.
Wood is cut, split into pieces.
2, Preliminary process
Wood is cut into strips with fixed sizes. After preliminary processing, the wood surfaces are still rough.
3. Drying and sterilizing
Wood after beingpreliminarily processed, is dried and sterilized (this process depends on the needs of customers).
Wood is dried in steam drying system
Sterilization: Our sterilization process is carried out according to ISPM15 standards, the wood is immersed for sterilization within 24 hours before being used.
4. Making pallets
Wood after being pre-processed and treated, is cut, planed smooth according to the sizes of specific products, and then used to make finished products.
Pallets can be made with nails or thumbscrews according to customer requirements
We are looking forward to cooperating with suppliers and exporters of Wooden Pallets
For more information please contact:
KHANH VUA IMPORT-EXPORT CO., LTD.
Address: Black 22, Vinh Niem Ward, Le Chan Dist, Haiphong
Office: 6th Floor, 739 Nguyen Van Linh Str., Le Chan Dist, Haiphong City, Vietnam
Telephone/Hotline: +84.931 590 223 | +84.931 590 224 – TEL/FAX: +84.2253742186
Email: xnkkhanhvua@gmail.com
Website: http://www.xnkkhanhvua.com | www.hptrade.com.vn