Wooden Broom stick handle
On the mission of expanding business of Wooden broom stick from Veitnam. Khanh Vua EXCO would like to introduce the Wooden Broom stick with many style with good quality. With high production scale, high quality, we can supply upto 500.000 pcs monthly with the very good price.
Our main markets are: India, Korea, and middle east countries.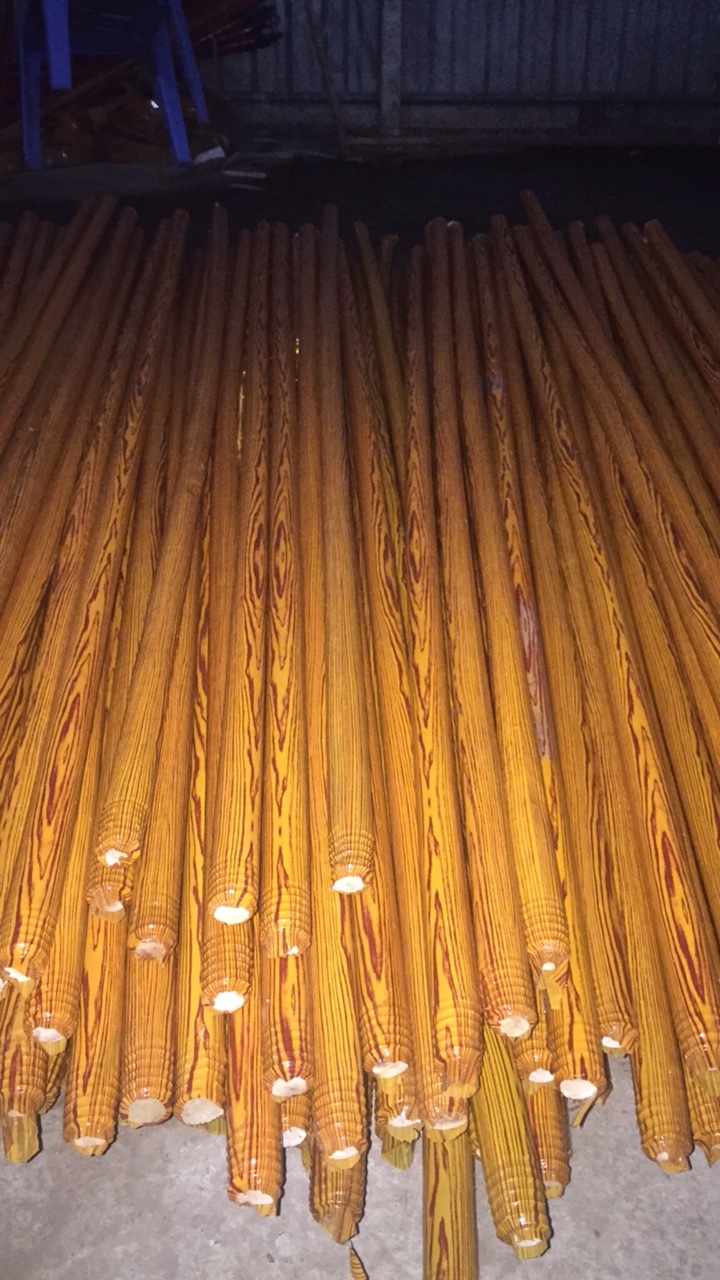 Wooden Broom stick with pvc coated-wooden printed pattern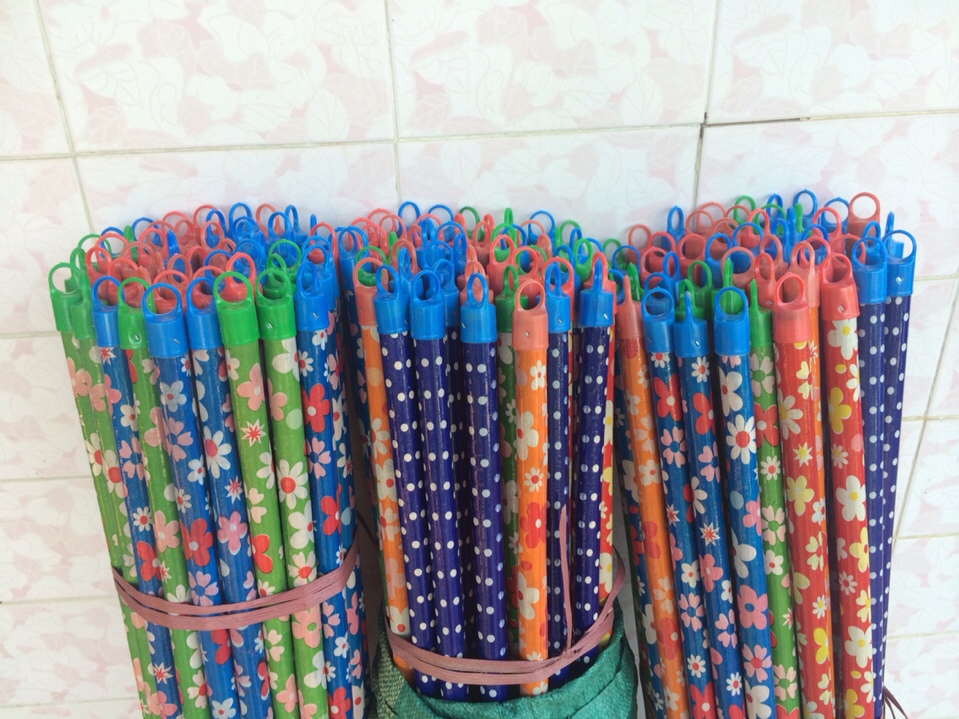 Flower pattern wooden broom sticks
Broom sticks specification:
Specs:
1. Made from eucalyptus wood, eco friendly
2. 1head with thread and 1 head with plastic hook
3. Coated with PVC plastic film (wooden pattern printed, colorful printed, or upto customer order)
4. Varnishes wooden broom sticks
5. Customize the wooden broom sticks
material: natural eucalyptus wood
Size:
+ Lengths: 60, 70, 80, 90, 100, 110, 120cm or customer order
+ Dimeter: 2.0cm, 2.2cm
+ Tolorence: 0.1mm
+ Moisture: 10 – 14%
+ Packing: 48pcs/pack or customize
Origin: Vietnam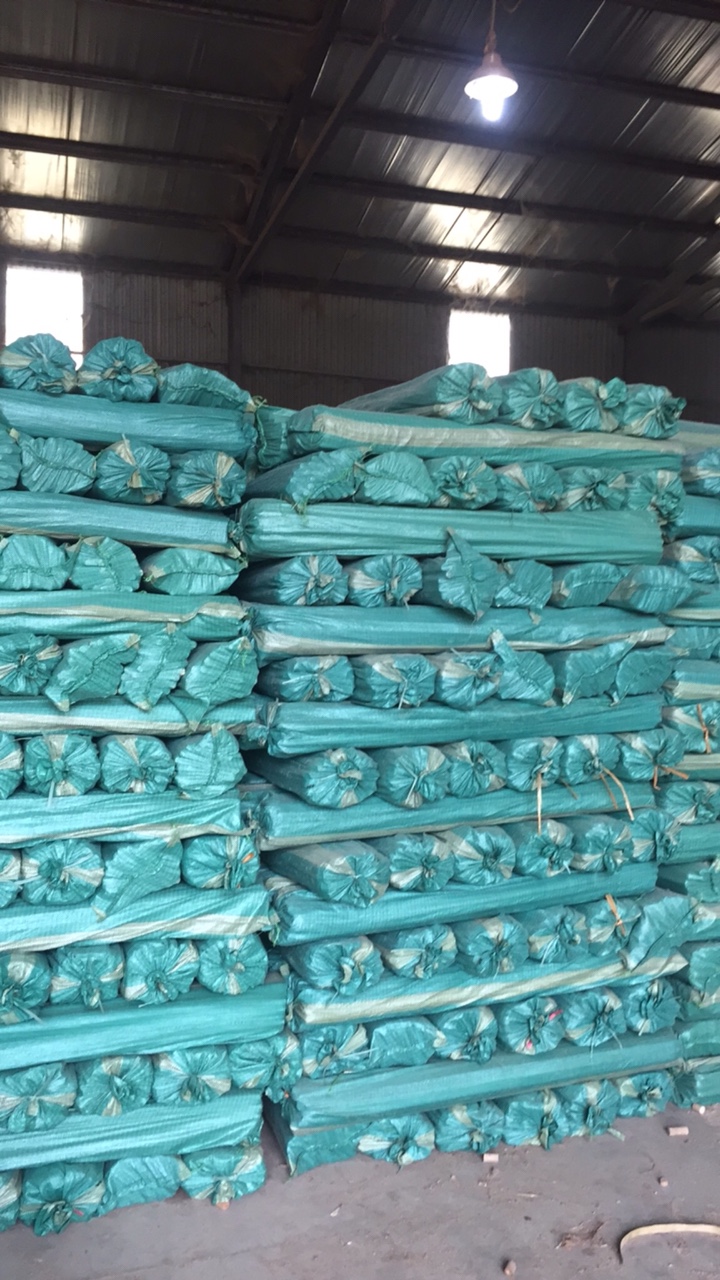 Packing method
For further information, please contact us
KHANH VUA IMPORT EXPORT CO., LTD
Address: Group 22, Vinh Niem Ward, Le Chan District, Hai Phong
Transaction Office: Floor 6, 739 Nguyen Van Linh Street, Le Chan District, Hai Phong City Vietnam
Phone / Hotline: +84.931 590 223 | +84.931 590 224 - TEL / FAX: +84.2253742186
Email: xnkkhanhvua@gmail.com | khanhvuatrade@gmail.com
Website: www.xnkkhanhvua.com