Wood pellet in vietnam
02/11/2017
Pallet timber is a piece of wood that is made of wood, pallet wood used as cargo shelves to facilitate the transportation of goods more easily.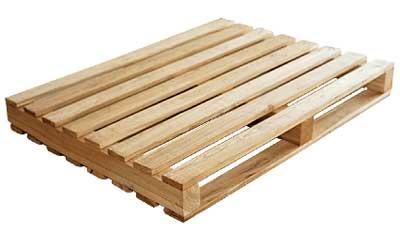 Wood pellet in vietnam
Wood Pallets are also made from various types of wood: Pine Pallet, Rubber Wood Pallet, Acacia Pallet, Eucalyptus Pallet ...
We, KHANH VUA Import Export Co., Ltd. is an enterprise specializing in providing pallets from various types of wood depending on the needs of consumers.
We would like to introduce the process of producing pallet timber that we cooperate through the correct stages and quality assurance for each stage. As a result, the product will not be defective before it is marketed.
+ Select input material.
This is considered an important step, the timber is stored to protect against winter
Inspection of input quality: Before stocking, the wood was carefully selected, removing the unsatisfactory wood such as cracked, porous wood.
+ Cutting wood into gas.
The wood we cut into each city depends on the size of each order.
After we finished we checked the wood in the sawn timber such as: missing wood, dead wood.
Drying and sterilizing termites
The prefabricated logs are placed in an industrial oven for drying, fumigation and fumigation.
+ Wood laths
The three sides of the timber are covered with the upper and the lateral sides, so that the wood will not become rough when in stock so it will not be scratched.
Quality control of wood planks: Check and remove bugs in the suturing process such as blunted wooden sticks due to blunted knives, wooden splinters caused by woody eyes while in planing.
+ Cut the two ends of wood.
Cut the two ends of the timber according to the size of each pallet. Make the size pallet for wood.
Cut quality inspection: Check and remove broken woods due to cutting process such as wood bevelled head, broken wood head ...
+ Wood bar
Sand the wood strips to remove the fibers on the wood left over from the front stitches which make the wood smooth and do not scratch the goods when using pallets.
Scrub quality check: Check and remove the errors generated during sanding such as scrub marks, not yet ran ...
+ Closed products.
Finished wooden pallet made of wood. Nails used to make wooden pallets are industrial torsionally threaded studs that allow the joists to be firmly fixed, and to reduce the problem of nail loss.
Quality Inspection: Final product pallet was checked. Check for defects caused by the closing of the finished product and complete inspection and removal of defective products of all stages before being stored in the finished product.