Why does Vietnam have to sign many FTAs?
25/04/2018
Currently, Vietnam is one of the most participating country in free trade agreements (FTA) in the world with FTAs. Of which, 10 signed FTAs have taken effect, 2 signed FTAs have not taken effect, 2 FTAs have passed the negotiations, and 3 FTAs have been negotiated.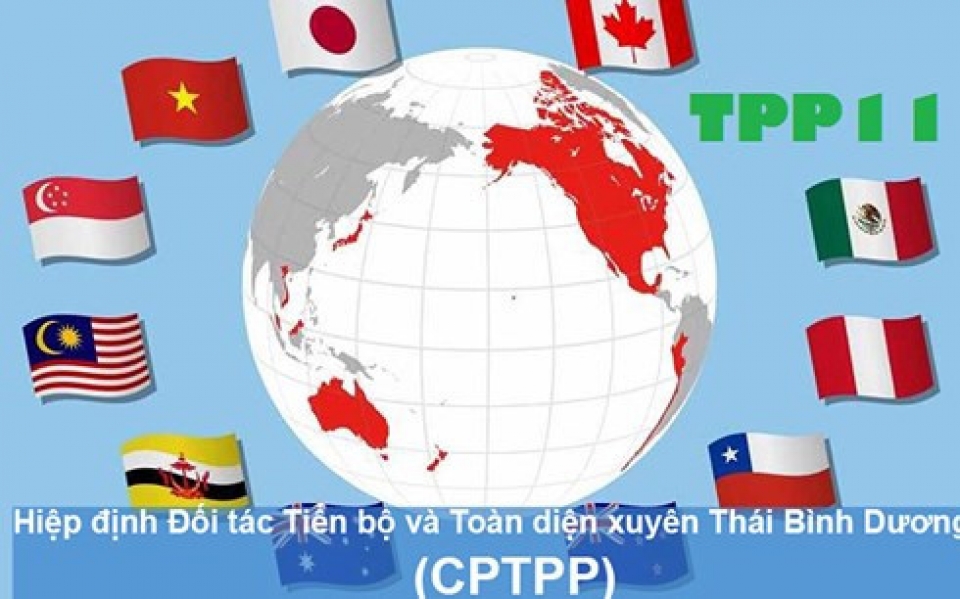 According to Mr. Ngo Chung Khanh, Deputy Director of Multilateral Trade Policy Department, Ministry of Industry and Trade, in recent years, Vietnam has increasingly signed many FTAs. My enterprises wondered that why Vietnam has signed so many, while enterprises themselves have not really realized benefits from FTAs.
Mr Khanh said that before 2007, Vietnam had only signed 2 FTAs, which were ASEAN-China and ASEAN-South Korea. At that time, Vietnam signed the FTAs as a member of ASEAN.
After 2007, the number of FTAs signed by Vietnam has increased a lot, with Japan, Chile, etc. In particular, 2015 was considered as a "bumper" year of FTA when Vietnam concluded negotiations with the United States about the Trans-pacific Partnership agreement, concluded the negotiations with the European Union about the EU-Vietnam FTA and concluded the negotiation with Russia within the framework of the Free Trade Agreement between Vietnam and the Eurasian Economic Alliance at the same time. Also in 2015, Vietnam concluded FTA negotiations with South Korea
Currently, Vietnam is one of the most participating countries in FTAs in the world, with 17 FTAs. Of which, 10 signed FTAs have taken effect; 2 signed FTAs have not taken effect, 2 FTAs have passed the negotiations and 3 FTAs have been negotiated.
"Why does Vietnam sign so many FTAs? Previously, 60-70% of Vietnam's trade relation was with the East Asia region, but often received big losses. Typically, in 2017,
Vietnam had a trade deficit of nearly US$ 700 billion with East Asia, of which only ASEAN region accounted for US$ 65 billion. Participating in many FTAs, having better trade relations with some other partners in other regions contributed to helping Vietnam balance its trade deficit," Khanh explained.
Mr. Khanh added that joining FTAs has contributed to raising Vietnamese exports. It is evident that the exports reached only US$ 5.4 billion in 1995, US$ 14 billion in 2000, US$48 billion in 2007 and US$ 213 billion in 2017.
It is not denied that FTAs have brought many benefits to Vietnam. Typically, for the Textile and Garment sector, when exporting to the US market, and if Vietnam was not a WTO member, the tariff on finished garments would be 150% higher than those of WTO members, If being a WTO member, the tariff shall be 25% average. If there is an FTA with the United States, the tariff shall reduce to 0-5% compared to 25%.
In addition, FTAs offer many other benefits, notably ensuring equal accessibility. In FTAs, especially new-generation FTAs, are very interested in equality. This requires that the State has to create equality in the domestic market, between state-owned enterprises and private-owned enterprise, thereby assisting private enterprises to access resources more equally. FTAs also help Vietnam improve its infrastructure, attract more investment capital; accelerate administrative reform; abolish barriers for the market access.
In the coming time, regarding the Comprehensive Partnership and Trans-Pacific Partnership (CPTPP), Khanh said: It is possible that the CPTPP will be approved by the end of this year and take effect in early 2019.
The nature of the CPTPP Agreement is similar to the TPP Agreement, which covers the entire chapter on market opening, taxation, public procurement and so on. The opportunities opened to enterprises are remarkable. In order to make good use of opportunities from CPTPP as well as FTAs in general, enterprises need to quickly understand and grasp the contents and commitments of the FTA, and actively promote thinking and linkages and mutual cooperation.