Vietnamese trade mission to US signs major agreement
12/07/2017
A business operating in Riverside County, California had been looking for ways to expand its fire helmet manufacturing business into the Asian market for quite some time, reported the US Valley News.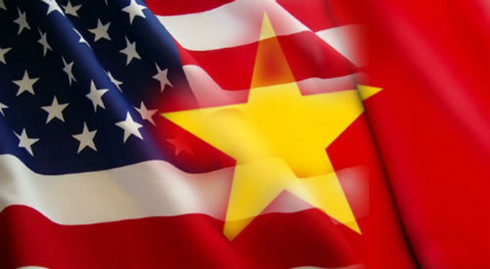 A recent visit by a Vietnamese trade mission to Riverside County gave the business, Phenix Technology, an unprecedented opportunity to do exactly that, the newspaper continued.
The delegation from the Mekong Delta province of Can Tho, travelled to Riverside last month to sign a bilateral trade agreement with the county of Riverside and to have a business-to-business meeting with local entrepreneurs.
Angel Sanchez, Jr., the director of global operations for Phenix Technology, and other business representatives met with more than a dozen trade delegates and representatives of the Consulate General of Vietnam.
"Riverside County businesses have a lot to offer, and we're thrilled this delegation recognized that fact," Heidi Marshall, commissioner for the county of Riverside's Office of Foreign Trade, said.
"We see this meeting and new agreement as the first steps in what we believe will be a mutually beneficial relationship for years to come."
Riverside-based Phenix Technology now has a connection to a Vietnamese company interested in working with an American fire protection company. University of California Riverside believes the trip can lead to joint ventures between local researchers and Vietnamese businesses, and the consulate general is trying to entice Riverside County wineries to export to Vietnam.
"It was such an incredible opportunity," Sanchez said of the business meeting with the delegation. "Having that type of warm introduction to a potential client is huge. It lends credibility to us."
Sanchez hopes to make his new Can Tho contacts a client and to expand Phenix Technology's business in Asia, where it already sells fire helmets in Thailand.
Using an interpreter who travelled with the Can Tho delegation, Sanchez shared information about his business with the trade delegate and is working to schedule a follow-up meeting.
Sanchez was one of several area business representatives who joined the delegation for a 4-hour meeting June 6 at the University of California Riverside Extension campus. There they learned about the city of 1.3 million, which is looking to find business associates for its technology and agriculture industries, among others.
Rosibel Ochoa, Ph.D., associate vice chancellor for University of California Riverside Office of Technology Partnerships, attended the meeting at the extension campus and said she believes there are multiple opportunities for collaboration in technology, agricultural research and entrepreneurship.
"We can help these companies connect with researchers," Ochoa said, who expects the delegation to return to the university for a follow-up visit. "We can also show them how they can engage with the university if they want to sponsor research, license technology or if they want to do field testing of their products."
The delegation also toured wineries in the Temecula area during the visit. Tran Minh Thang, chief of the Vietnam Trade Office at the Consulate General of Vietnam in San Francisco, said he thinks there are lots of opportunities for trade between Riverside County and Vietnam.
He, ultimately, would like to entice the wineries to export to Vietnam.
The business meeting followed a reception the previous evening at City Hall in Riverside, where Can Tho entered into a sister-city agreement in 2014.
Pham Van Hieu, chairman of the Can Tho City People's Council, and Marshall with the county of Riverside signed a bilateral memorandum of understanding between their two governments at the reception.