Vietnamese lawmaker worries growth obsession will foster mining-dependent economy
23/05/2017
The government plans to maintain GDP growth this year by excavating more crude oil.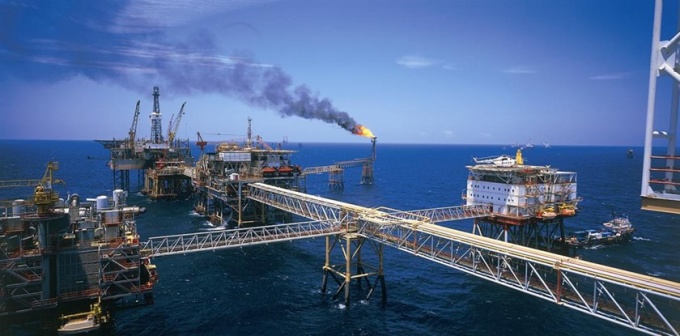 A drilling platform of PetroVietnam in the East Sea. Photo by Reuters
The Vietnamese government expects to hit its growth target for the year despite a slow first quarter by excavating more crude oil, but lawmakers said this would go against a bigger plan to build a sustainable economy which relies less on mining.
Deputy Prime Minister Truong Hoa Binh said at the legislative National Assembly's month-long session which started on Monday that it is determined to hit its GDP growth target of 6.7 percent this year, despite a three-year low of 5.1 percent growth in the first quarter.
But Vu Hong Thanh, chairman of the assembly's Economic Committee, said that the target will be hard to meet as the economy will have to expand at more than 7 percent over the next three quarters, while a more realistic rate is 6.3-6.5 percent.
The government plans to boost growth by increasing crude oil excavation, but Thanh said one reason for the first quarter slowdown was that the economy relied too much on mining and had been unable to identify a fresh growth injection.
He said the government needs to "carefully consider" the crude oil plan.
Vietnam resorted to the same measure in 2015 when it recorded its highest GDP growth in five years at 6.7 percent.
But oil failed to work its magic in 2016 amid global price drops. The economy expanded an estimated 6.21 percent last year, its first slowdown in four years, with the mining sector falling 4 percent on low coal and crude oil prices.
Thanh said that economic growth still depends largely on the FDI sector and a small number of conglomerates, which does not guarantee sustainable growth.
His committee suggested that it's time the government focuses more on reforming the essence of the economy to ensure stable growth rather than maintaining growth by any means necessary.
He also asked the government to watch out for another property bubble, given an 84 percent increase in the number of new businesses opening in 2016.