Vietnamese delegation conducts trade mission to the US
16/09/2017
The US states of Virginia and Maryland hosted a delegation of government and business community leaders from the city of Can Tho on Wednesday, September 13, reported Tran Quoc Trung.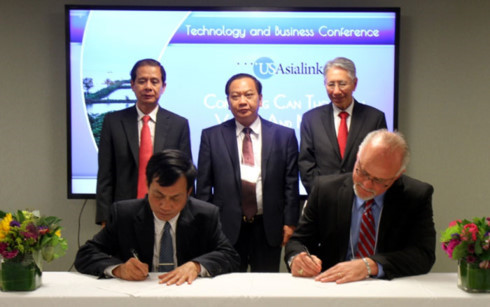 Mr Trung, who is the secretary of the Can Tho City Party Committee and the head of the delegation, said the primary purpose of the mission is to promote scientific and technological cooperation with local governments and the US business community.
The visit also provides representatives of the city of Can Tho the opportunity to meet with US government officials and the scientific community to explain in detail their specific needs in terms of technology to improve agriculture including aquaculture.
Both the states of Virginia and Maryland are much more advanced technologically in these areas than Vietnam and there is a tremendous upside to Can Tho from learning of modern high-tech advances to improve productivity and become more globally competitive.
At the meeting US representatives introduced industry best practices in agriculture and aquaculture.
In addition, delegates from Can Tho participated in site visits and met with US government stakeholders, companies and members of academia to discuss best approaches to transform and improve the overall efficiency of agriculture operations.