Vietnamese businesses with AEC: Still obscured about rules of the games
26/07/2017
The ASEAN Economic Community (AEC) has been in operation for almost 2 years, but now Vietnamese enterprises are still quite confused to take full advantage of the community. The cause comes from the companies themselves and also the lack of support from the authorities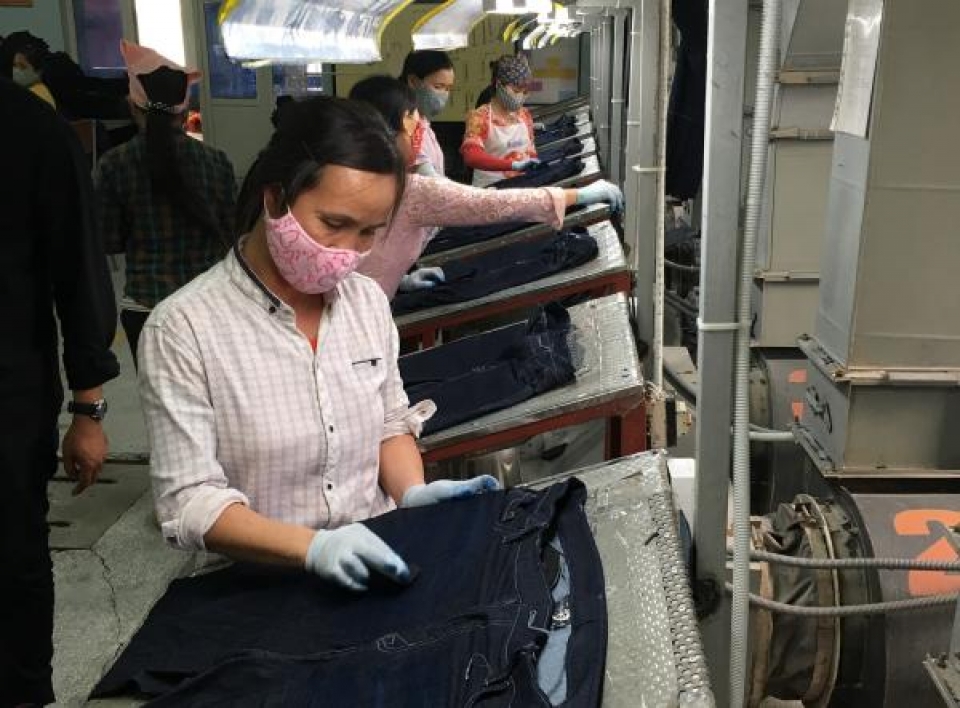 The leading companies
Choosing the field of electrical appliances for production and export, Mr. Le Khac Hoa, the Chairman of the Vietnam Household Electrical Appliance Corporation (VNTech) said that household appliances were subject to fierce competition with products from Thailand. Therefore, VNTech has made full use of available strengths in human resources, cooperated with universities and research institutes to find out the best technique and apply some imported technologies from USA and Japan with equivalent quantity, equivalent price, even lower price than the same products from ASEAN countries.
In addition, VNTech has focused on after-sales services and information technology to build customer care services. It is still difficult due to the lack of brand names, as well as the fact that some products are not standardized internationally, so the company is focusing on promoting export to Laos and Cambodia. Because these are two easy markets, near Vietnam, so it will reduce transportation costs. In addition, in the distribution phase, Mr. Hoa said, besides distribution through traditional channels as supermarkets, shops, agents, companies were developing more online sales channels. Thanks to that, together with the preferential tax policy, the turnover of the business has grown by 300 times when it is directed to export to ASEAN market.
Nguyen Khac Son, the Chairman of Son An Ha Tinh Joint Stock Company, said that although ASEAN was a common community, each member country had different tastes. Therefore, businesses must build a team of market research, find a product line suited to the tastes of each country. Especially, the company also requires the staff which must have the foreign language skills to facilitate the transaction.
In order to compete successfully in this market, Nguyen Khac Son said that beside the quality and design of products, enterprises must find products with different characteristics, which no or few enterprises in ASEAN can do. Therefore, the product of Son An Company is supplementary food from deer velvet, healthy nutritional products but completely from nature, which creates a competitive advantage when exporting to ASEAN, because very few companies can make these types of products.
Grasping opportunities
A survey by the Institute for Economic Research ASEAN and East Asia (ERIA) said that only about 16% of enterprises actually understood the AEC. While, AEC is always expected to help businesses start their businesses, improve their business capabilities, help businesses get more involved in the global value chain, with over 90% of tariff lines being removed. Therefore, the biggest cause is ther lack of information and lack of knowledge about AEC.
In this regard, according to Mr. Nguyen Phi Quanthe Deputy Director of Thanh Loc Trading Joint Stock Company (trading agricultural products), enterprises in some countries such as Laos, Thailand are always updating information about AEC regularly and free, while the Vietnamese enterprises are still quite confused. Therefore, businesses often have to approach, learn information, and customary tastes as well as the needs of member countries.
Therefore, Mr. Quan suggested, in the coming time, the State agencies should establish and organize more business delegations to explore, work with businesses in ASEAN. According to Mr. Quan, Thai enterprises are supported and they have exported into Vietnam a lot. Not only that, Thai companies have good links with distribution system or supermarkets, so they are able to dominate the market in other countries, but Vietnamese enterprises are not able to do so.
On the same point of view, Mr. Nguyen Khac Son suggested that agencies such as the Ministry of Foreign Affairs and the Ministry of Industry and Trade should regularly organize trade promotion activities, linking science and technology to support Vietnamese businesses to access ASEAN market information. However, with the advent of management agencies, economic experts said that enterprises should also be self-initiative, grap the opportunity and take advantage. "Enterprises only take advantage of the AEC when actually" set foot "in the ASEAN market, become" players "in that market but must be qualified players. Not only that, the business community is not only the beneficiary, but also has to become a participant in the rules of the games, taking the initiative and taking a bigger role in shaping ASEAN and AEC for the benefit of themselves", Dr. Hidetoshi Nishimura, the President of ERIA said.