Vietnam seeks to shrink trade deficit with Thailand
06/10/2017
Vietnam has faced a continuous trade deficit with its largest trading partner in ASEAN, Thailand. Economists believe enhancing the competitiveness of Vietnamese exports is crucial to curbing the trade deficit with this market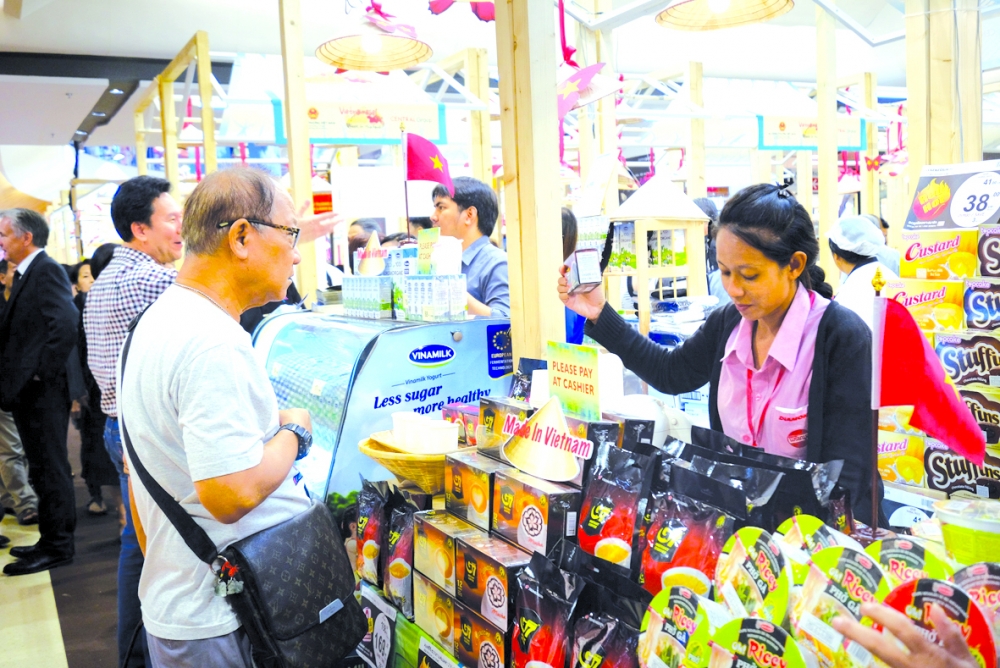 Data from the Ministry of Industry and Trade (MoIT) show that Vietnam exported US$2.6 billion worth of goods to Thailand and imported nearly US$5.66 billion worth of Thai products in the first seven months of this year. This translates into a deficit of nearly US$3 billion with Thailand in the first seven months, US$456 million higher compared with the same period last year.
Thailand is Vietnam's ninth largest export market, accounting for about two percent of total export value, and the fourth largest import market, accounting for about five percent of total import value. In ASEAN, Thailand is Vietnam's largest trading partner and the fourth largest import market.
Explaining the trade deficit growth, Le Quoc Phuong, Deputy Director of the MoIT's Industry and Trade Information Center, said Vietnamese and Thai goods are similar in terms of structure but Vietnamese products are inferior to Thai products in terms of competitiveness. Vietnam exports to Thailand mobile phones, crude oil, textiles, garments and agricultural products. Except for mobile phones, all other products cannot compete with those made in Thailand, leading to low export volumes. Vietnam imports from Thailand home appliances, automobiles and spare parts, petroleum, chemicals and chemical products, fruit and vegetables.
"A matter of concern is that Vietnam imports large volumes of fruit and vegetables from Thailand, many kinds of which can be grown in Vietnam. Apart from the fact that most Vietnamese consumers prefer foreign goods to domestic products, Thai products' higher competitiveness in terms of quality and price is another reason. Moreover, Thai businesses are very strong in marketing, trade promotion and retail, Le Quoc Phuong said.
According to the General Department of Vietnam Customs, taxes imposed on automobile imports from ASEAN have been reduced to 30 percent and will be zeroed out next year under the ASEAN Trade in Goods Agreement (ATIGA). Therefore, Vietnam will import more automobiles from Thailand in 2018 and this country will continue topping the list of fully-assembled automobile suppliers for Vietnam, ahead of China, the Republic of Korea and Japan.
In the opinion of Le Quoc Phuong, tariff reduction commitments in the ASEAN Economic Community (AEC) will also pressure Vietnam's trade deficit with Thailand. This year's imports from Thailand are predicted to reach US$6-7 billion against US$5.2 billion in 2016.
"The only solution to reduce the trade deficit with Thailand is enhancing the competitiveness of Vietnamese exports in terms of both quality and price. Fruit and vegetables must be clean and safe. Trade promotion must be intensified to increase the presence of Vietnamese goods in the Thai market," Le Quoc Phuong said.