Vietnam`s public debt ceiling set at 65% of GDP for 2016-2018
09/05/2017
Vietnam is targeting keeping public debt, comprising central government debt, government-backed loans, and local government debt, below 65 percent of GDP between 2016 and 2018.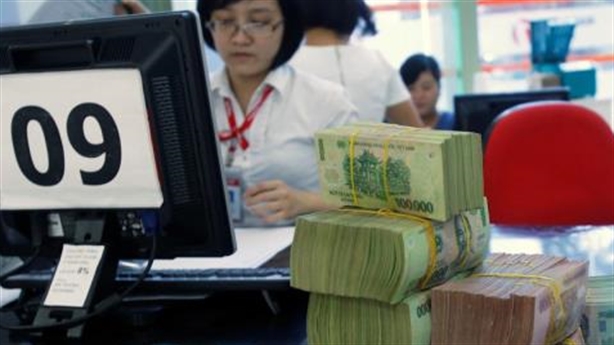 The objective was set at a medium-term debt management programme for 2016-2018 recently approved by Prime Minister Nguyen Xuan Phuc.
The programme is meant to keep loans at acceptable expenses and risk level to ensure state budget balance and socio-economic development.
It aims to keep the allocation and use of loans in line with their original purposes, debt indexes at safe levels, and ensure debt repayment capacity.
It sets the ceiling for the central government's outstanding debt at 54 percent of GDP and for the country's foreign debt at 50 percent of GDP.
Domestic and foreign loans taken to make up for state budget overspending, which made up 5.4 percent of GDP in 2016, are hoped to decrease.
The programme stipulates about 606.4 trillion VND (26.69 billion USD) will be sourced from the central government's loans to make up for state budget overspending from 2016 to 2018.
That includes about 247.2 trillion VND (10.88 billion USD) in 2016, 172.3 trillion VND (7.59 billion USD) in 2017, and 186.9 trillion VND (8.22 billion USD) in 2018.
Central budget overspending is targeted at 3.38 percent of GDP in 2017 and 3.3 percent of GDP in 2018.
Under the newly approved plan, the central government won't provide guarantees for new domestic and external loans.
The list of programmes and projects set to receive Government guarantees will be reviewed to calculate the concrete Government guarantee level.
Meanwhile, the cap on local budget overspending is set at about 6 trillion VND (264 million USD) in 2017 and 11.1 trillion VND (488.51 million USD) in 2018, in accordance to the Law on State Budget 2015.

VNA
Source: VietNamNet