Vietnam's exports to the US estimated at US$40 billion this year
30/07/2017
The Ministry of Industry and Trade (MoIT) has forecast that Vietnam's exports to the US will hit US$40 billion this year, according to the Industry and Trade newspaper.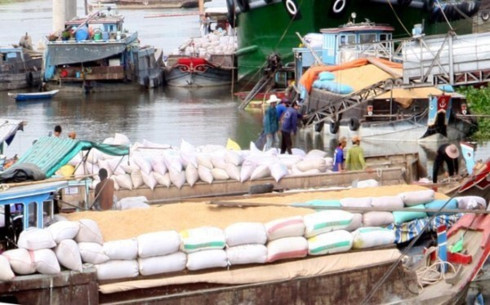 In the first half of the year, the figure reached US$19.6 billion, up 9.5% annually but lower than the 12.8% growth last year, partly due to the US's slower economic growth.
Statistics from the US's International Trade Commission showed that in January-May, Vietnam ranked second among countries in terms of export growth to the US, accounting for 8.9%, behind Ireland (up 22%) and India (up 9%) and above China (up 7.1%).
Among Vietnam's top foreign currency earners in the five months, garments rose 6.9%, wood and wooden furniture jumped 16.8% while footwear rose 13.2%.
Earnings from computers, electronics and spare parts were valued at US$1.05 billion in January-May, down 1.5 percent. Cell phone shipments surged 46.7% during the period, with a double increase in ASEAN and China and 121% and 104% rises in India and Mexico, respectively.
Fisheries exports to the US fell by 6.7% to 483.4 million USD. However, the total exports of the products rose 13.8 percent due to increased shipments to the European Union and China.
Machinery, computers and spare parts exported to the US are mostly made by foreign firms.
Vietnamese exporters to the US face obstacles via technical barriers and thorough food quality and safety requirements.
The MoIT recommended that they devise plans to improve competitiveness and food quality to expand their market share.