Vietnam, Malaysia to expand trade in livestock products
25/04/2018
Dozens of Vietnam's and Malaysia's leading businesses operating in the import, export, and processing of livestock products discussed measures to step up trade activities at a roundtable conference in Kuala Lumpur, Malaysia on April 21.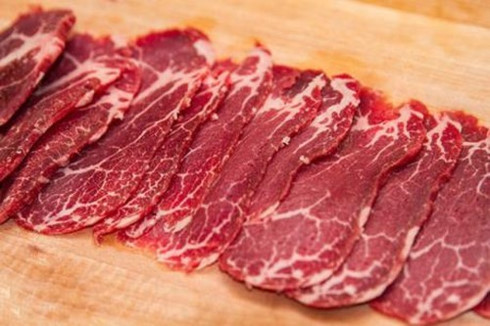 Addressing the seminar, Deputy Minister of Agriculture and Rural Development Tran Thanh Nam said the two country's cooperation in the livestock industry has been quite modest compared to the apparent potential.
He hoped that the event would offer a chance for relevant agencies and businesses of both countries to gain insights into each other's situation and abilities, through which they could propose measures to further enhance cooperation.
Representatives of Vietnamese businesses like Vinamilk and Minh Dang groups gave presentations on their fields of operation and product ranges. They said that their products can meet the demands of the Malaysian market and hoped to partner with Malaysian firms to deliver exports of their products to the market in the near future.
Meanwhile, Malaysian businesses have shown a keen interest in some Vietnamese products such as beef, milk, dairy products, and animal feed. Malaysian businesses meet just 60% of their domestic demand for milk, and 23% for beef, so they are considering imports of such products in the coming time. They also said that they are willing to cooperate with Vietnamese firms to supply veterinary medicines, and processing and preserving technologies.
Earlier, on April 20, a delegation from the Ministry of Agriculture and Rural Development led by its Deputy Minister Tran Thanh Nam held a working session with the Malaysian Ministry of Agriculture and Agro-based Industry to discuss measures for increasing trade in farm produce, meat, eggs, and milk between the two countries and to remove barriers to the export of suckling pigs to Malaysia.