Vietnam is big winner of free trade deals
25/04/2018
The clinched free trade agreements FTAs has opened the door wider for Vietnamese goods to enter foreign markets helping the country improve trade balance with its trade partners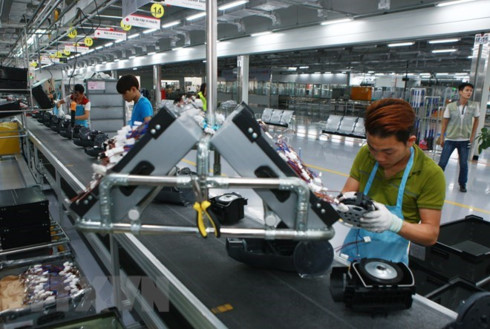 Before 2007, Vietnam was involved in only two free trade deals as member of the Association of Southeast Asian Nations (ASEAN): the ASEAN-China and the ASEAN- Republic of Korea (RoK) pacts.
After that, the country signed several more deals, including those with Japan and Chile.
Particularly, in 2015, Vietnam concluded negotiations with the US in the Trans-Pacific Partnership, with the EU on the Vietnam-EU free trade agreement and with Russia on the Vietnam- Eurasia Economic Union free trade agreement. The same year, the country concluded bilateral FTA talks with the RoK.
Vietnam is one of the countries with the most FTAs in the world. It has signed a total of 17 trade deals, of which 10 have become effective, 2 have been signed but are yet to take effect, while negotiations have concluded on 2 deals and are on the way for three others.
According to Ngo Chung Khanh, deputy head of the Multilateral Trade Policy Department under the Ministry of Industry and Trade, earlier, 60-70% of the Vietnamese firms had business relations with those in the East Asia. However, they suffered heavy loss, resulting in trade deficit of nearly US$70 billion in 2007.
The situation has been improved as free trade pacts help set up sound trade ties with other regions and they serve as a boon for local products to break in into foreign markets. While Vietnam exported only US$5.4 billion worth of products in 1995, it gained US$48 billion from shipments in 2007 and the figure hit US$213 billion in 2017.
Aside from export turnover, the FTAs also brought other benefits, with the most remarkable one being ensuring fairer access to resources.
Many FTAs, especially new-generation ones, pay attention to fairness, which forces Vietnam to act to improve domestic business environment towards fair treatment between State-owned and private enterprises.
The trade deals also assist with efforts to improve infrastructure, push forward administrative reforms and remove market obstacles.