Vietnam Export Forum 2017 expects to attract 400 businesses
30/07/2017
Strong businesses and organizations such as Amcham, AEON and TopValu have registered to take part in the Vietnam Export Forum 2017, which will place in Ho Chi Minh City on August 8th, according to the Investment & Trade Promotion Centre.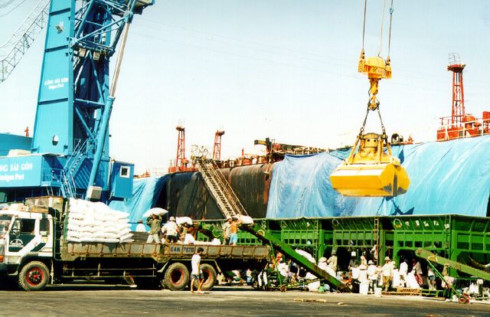 The forum is expected to attract around 400 businesses along with famous domestic and foreign experts.
Main forum speakers include Executive Director of AmCham Vietnam, John Rockhold, General Director of AEON Vietnam, Yasuo Nichitohge, General Director of TopValu, Yuichiro Shiotani and Director of United Overseas Bank, Harry Loh.
The speakers will analyze and discuss a range of topics, including key export markets of Vietnam, like the US, EU and Japan, challenges facing domestic businesses when joining the global supply chain and the use of safeguard measures.
They will also propose effective measures to make domestic exporters more competitive in key markets, as well as help domestic businesses adjust their production and management processes in order to raise the quality of their products to a point where they meet the technical requirements and trade barriers of importers in order to join the global supply chain.
According to the Ministry of Industry and Trade, Vietnam's exports increased by 18.8% to US$97.7 billion in the first half of this year.