Vietnam boosts Agriculture 4.0
24/10/2017
Vietnam has made great strides in boosting agricultural development Its agricultural production value added values product volume and exports have grown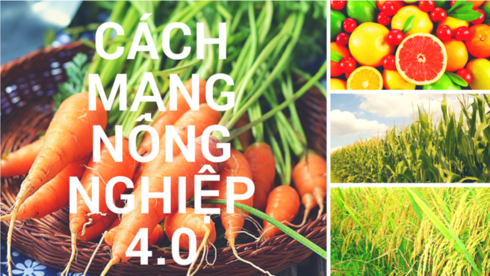 Vietnam is taking advantage of the 4.0 industrial revolution to develop clean, smart, and effective agriculture.
The term Agriculture 4.0 was first used in Germany. Analogous to Industrial Revolution 4.0, Agriculture 4.0 stands for the integrated internal and external networking of farming husbandry, fisheries, and forestry.
Agriculture 4.0 has boosted agricultural growth in many countries. Smart digital technology has been applied widely in Vietnam's agriculture sector.
For example, remote sensing technology has been employed to forecaststorms and droughts. Digital technology is used in forest protection and forest fire warning systems.
Gene technology and remote sensing technology are used in high-tech agriculture, greenhouse, and livestock production projects.
Tran Van Khoi, Acting Director of the National Agricultural Extension Center, said, "It's necessary to apply high technology in agricultural production, particularly biotechnology, new materials technology, automation and mechanization technology, and information technology. Those four technologies are the key to agricultural development."
At a recent Vietnam Farmers' Forum themed "Farmers ready for Agriculture 4.0", Deputy Prime Minister Vuong Dinh Hue said that the 4.0 Industrial Revolution is an irreversible trend.
He said Vietnam will approach Agriculture 4.0 in a smart way based on selecting effective and profitable sectors and ensuring safety for the environment and people's health.
"We need to mobilize the combined strength of all sectors at all levels and the close coordination between management agencies, scientists, enterprises, and farmers. We also need to strengthen communications to create consensus and increase social awareness about implementing this important policy," he said.
The Deputy Prime Minister asked state management agencies, scientists, enterprises, and farmers to identify priority technologies and areas for short, medium, and long-term development. He stressed the need to focus on human resource training to boost Agriculture 4.0.