US trade mission targets higher seafood exports to Vietnam
17/06/2017
The Alaska Seafood Marketing Institute in collaboration with a group of other US fish and seafood advocacy organizations are gearing up for a trade mission to Southeast Asia later this year, according to multiple sources.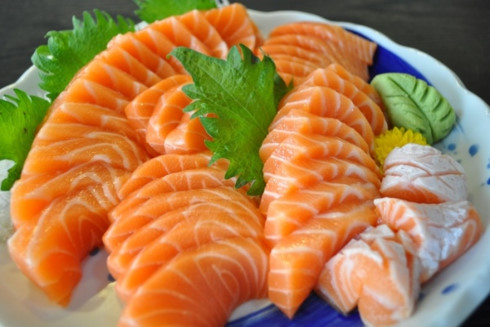 Hannah Lindoff, program director for the Institute, said this is the second such mission to Asia, which hopes to build on the prior success and make further inroads into cracking the yet largely untapped market.
The first trip, which was led by Food Export Northeast and principally focused on China, was positive and now the Institute is looking to double its efforts and concentrate more on exploring markets in Southeast Asia.
Food Export Northeast, is a non-profit trade group that promotes the export of food and agricultural products throughout the globe from states in the northeast region of the US such as Maine.
Industry members have been urging the Institute to spearhead more aggressive attempts to pursue market share in Southeast Asia, noted Ms Lindoff, particularly those lucrative markets in Vietnam, Indonesia and Thailand.
The trade mission will take industry members for a bevy of seminars and meetings this September 10-14 with representatives from Vietnam, Malaysia, Indonesia, the Philippines, Singapore, and Thailand.
Southeast Asia represents an emerging market that is large and perse, driven by consumers with a hunger for fish and seafood who are predisposed to favour products from the US due to their superior reputation for quality and safety.
Southeast Asia has a lot of potential as an end and reprocessing market, so we have several interests in mind, Ms Lindoff continued, noting the US brand really stands for quality and commands consumer attention.
Particularly in high-end markets like Singapore and emerging ones like Vietnam, consumers are developing a taste for top-shelf products like sockeye salmon, king crab and spot prawns.
Interest in salmon and salmon heads is also prevalent in other countries such as Thailand and Indonesia, but Ms Lindoff said consumers need to be coached on the differences between wild and farmed salmon and why wild-caught are the tastier and healthier choice.
Source: VOV