US BAT Policy Hits Vietnam Export
23/04/2017
Exporters to the United States may anticipate the US tax adjustment policy and use their monetary policy to reduce their currency value against the US dollar to counter border adjustment tax (BAT). This makes their exports cheaper and serves as a counter measure to cheaper exports of the US and a BAT rate of 20 per cent.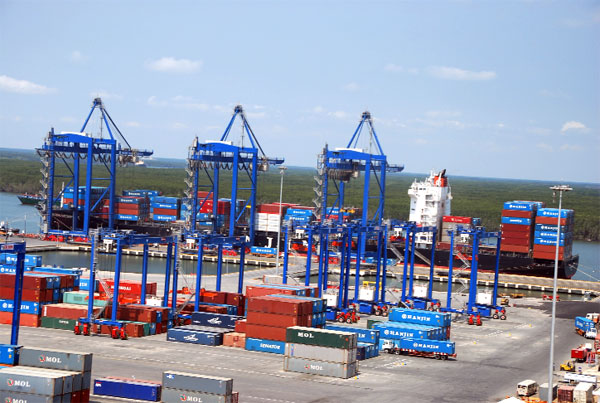 In his address to the Congress on February 28, US President Donald Trump once again mentioned his plan to adjust tax policy in order to increase revenues from imports and encourage businesses to invest and produce domestically. The BAT is part of this tax adjustment package. If implemented, the BAT will have significant impacts on global trade, according to research released by market research firm MARKETINTELLO.
Vietnam's export value to the US reached US$27.3 billion the first two months of 2017, up 15.4 per cent from a year earlier - the highest year on year growth since April 2014. The manufacturing sector saw significant progress, with PMI Index rising to 54.2 in February to from 51.9 in January 2017, the highest level since May 2015. IHS Markit, which compiled Purchasing Managers' Index (PMI), said, confidence in the year ahead outlook led to a record accumulation of stocks of purchases, while sharp rises in new orders and purchasing activity imparted capacity pressures on manufacturers and their suppliers alike. However, the national index of industrial production (IIP) edged up merely 2.4 per cent year on year in the first two months of this year (compared with 6.6 per cent and 12 per cent in the same periods of 2015 and 2016, respectively),showing that the manufacturing sector might take some time to recover. Contrary to export and manufacturing performances, domestic consumption was relatively weak. Total retail revenue of consumer goods and services sold looked up only 8.7 per cent in the first two months of 2017 and just 5.6 per cent with price factors excluded, lower than the growth of 7.6 per cent in the same period of 2016 and the lowest since 2014.
The contrast of domestic demand and supply, together with a good export growth, showed that the economy is being fuelled by foreign demand.
Liquidity in the banking system was abundant again after the Lunar New Year or Tet. After a sharp rise during the Tet holiday owing to cash withdrawals for New Year spending, the interbank rate fell by almost 4 percentage points in mid-February. As of February 12, overnight rate slid to 1.55 per cent per annum from 5.31 per cent at the end of January. The USD/VND exchange rate picked up in February on the appreciation of the US dollar. The midpoint exchange rate announced by the State Bank of Vietnam (SBV) looked up 0.14 per cent to 22,232 at the end of the month, while the bid rate at Vietcombank climbed 0.8 per cent to 22,740 because the US dollar gained against most currencies in the world. In addition, the exchange rate in February was also affected by lower interbank rates and stronger import demand after Tet.
Remarkably, the BAT will cause significant disadvantages for countries exporting goods to the US, including Vietnam. The US is still Vietnam's biggest export market. According to data from the General Department of Vietnam Customs, shipments to the US made up nearly 22 per cent of Vietnam's total exports last year, the highest in more than 10 years. Given declining domestic demand, Vietnam's economic growth this year will depend heavily on international trade.
Meanwhile, rising prices of raw materials at the beginning of the year may make inroads into corporate profits as companies are unable to shift the burden of rising prices to domestic consumers if the SBV tightens monetary policy to curb a recurrence of high inflation.
MARKETINTELLO retained its forecast that the country's economy will expand 6.3 per cent and inflation will grow 4.3 - 4.5 per cent. Agriculture was expected to slightly recover to contribute more to the overall growth of the economy in 2017 than in 2016. Monetary policy will play a decisive role in keeping inflation under a target of 4 per cent. Interest rates throughout 2017 could be maintained at their 2016 levels, helped by efforts of the SBV and the Government to control inflation. However, in the case of pressure from USD interest rate hikes, the SBV may hike the VND rate to stabilise the exchange rate. The exchange rate may rise 1.5-2 per cent.
In 2016, Vietnam's exports to the US reached US$42 billion and the US is its most important trading partner. With a share of about 42 per cent, apparel and footwear were the most important goods Vietnam exported to the US, followed by mobile phones and accessories with a share of 11 per cent and wooden products with 7 per cent. Vietnam's top export earners, products such as garments and electronic products, could hardly be substituted by US-made products. However, it can be expected that importing companies such as retail giant Walmart will pass on increasing prices to consumers. Consumer reaction then will determine the change to import demand and, hence, Vietnamese exports in the short run.
Le Minh