Two new thermal power plants licensed
03/07/2017
The Ministry of Planning and Investment has licensed two thermo-electric plants in the northern province of Nam Dinh and Thanh Hoa province in the central region.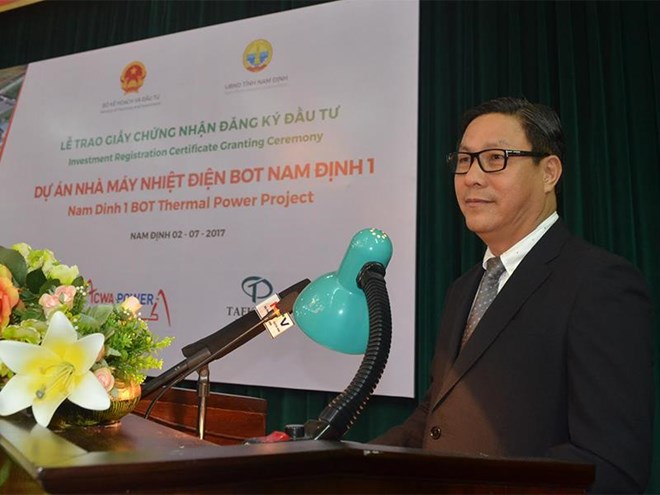 The 2.07 billion USD BOT Nam Dinh 1 thermal power plant, the largest ever investment project in Nam Dinh province, covers an area of more than 242 hectares in Hai Chau and Hai Ninh communes, Hai Hau district.
The Singaporean investors of this plan will design, construct, operate and transfer the coal-fired thermal power plant with a new output of about 1,109.4 MW.
Addressing the licensing ceremony on July 2, Deputy Minister of Planning and Investment Dang Huy Dong stressed Vietnam's increasing demand for electricity in service of economic development.
Therefore, he said, the implementation of the project is expected to create a momentum for the provincial socio-economic development while supplying more electricity for Nam Dinh as well as the Red River delta and the country at large.
Another project having the investment licence is the BOT Nghi Son 2 thermal power plant in Thanh Hoa province.
The project has drawn a total investment capital of nearly 2.8 billion USD from Japanese investors. It will be designed and developed under the build, operate and transfer (BOT) model with a capacity of 1,200 MW, the local media reported.
Thanks to the two thermal power projects, Thanh Hoa and Nam Dinh were among the top three provinces attracting the largest foreign investment in the first half of 2017.
Thanh Hoa ranked first with a total registered capital of 3.06 billion USD, accounting for 15.9 percent of the total investment.