Tuyen Quang calls for more investment
23/04/2017
The northern mountainous province of Tuyen Quang is calling for investment in a wide range of sectors including of tourism, agro-forestry-aquaculture production and processing, forest plantation and protection, and production of biotechnological products.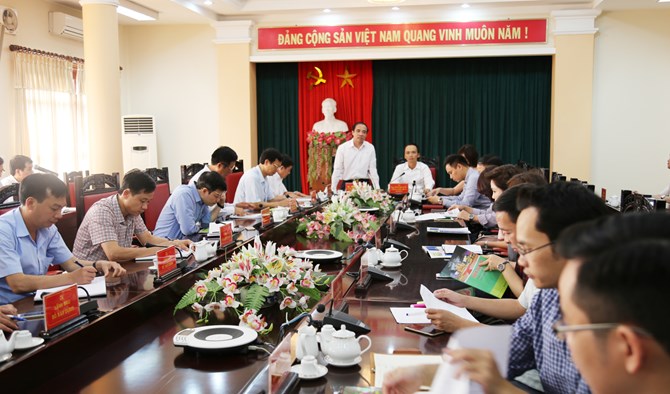 During an investment, trade and tourism promotion conference held by Tuyen Quang Province on February 27, Chau Van Lam, Secretary of the Tuyen Quang Party Committee said local authorities have paid attention to improving its investment climate in order to lure more investment.
The province has cut 30% of the time for administrative paperwork, shorten site clearance time, simplify the investment approval process and create strong links with enterprises, in an attempt to creating an attractive and friendly investment environment for investors.
According to the provincial Department of Planning and Investment in recent years, the province's investment climate have many positive changes to attract investors mainly due to great efforts from provincial leaders, relevant departments and sectors.
So far, the province has granted investment licences to 180 projects with a total investment of over VND27 trillion (about US$1.18 billion), including four foreign-invested projects.

In 2016 alone, several big economic groups like the Vingroup, the Muong Thanh Group, the Vietnam National Textileand Garment Group and the DABACO Group, chose Tuyen Quang for their investment.
Addressing at the conference, the first of its kind held by Tuyen Quang, Prime Minister Nguyễn Xuân Phúc praised the province's success, but also urged local authorities to focus on developing spearhead economic sectors such as organic farming, tourism, forestry and mining, affirming that these would help Tuyen Quang lure more investors.
The locality should continue with efforts to improve investment climate through simplifying administrative procedures, increasing investment in infrastructure development, protecting the environment, and ensuring political stability, as well as enhancing labor training, the Prime Minister suggested.
He expressed his hope that investors build long-term business strategies in the province and ensure workers' rights and interests, while paying special heed to protecting the environment, especially the water environment.
The Prime Minister reiterated that the Government would do its utmost to ensure the stability of the macro-economy, as well as to improve investment and business environment.
He noted that the State also supported a project proposed by the province to construct a 40km expressway between Tuyen Quang and Hanoi-Lao Cai Expressway to create stronger connectivity between the province and Hanoi as well as the northern key economic region.
During the event, investors pledged to invest a total of VNĐ18.3 trillion (over US$801 million) into six large-scale projects in the province.
The provincial authorities also took the opportunity to present licences to six projects worth a combined total of nearly VNĐ3.7 trillion (US$164 million), including a VNĐ900 billion resort by VinPearl group, and a VNĐ485 billion animal breeding complex by Dabaco./.