What does the term "CIF" mean?
CIF, short for Cost, Insurance, Freight, is a condition of delivery at destination port: In international trade, it is often associated with a cargo port name, for example: CIF Ho Chi Minh.
With CIF, sellers will transport their cargo to a port, complete customs procedures and pay ship rental fees as well as insurance for shipping to the destination port.
In the above example, CIF Ho Chi Minh means that sellers will purchase insurance and ship their cargo to Ho Chi Minh port, buyers will receive said cargo and complete additional customs procedures as well as transport it to their storage.
COMMON MISTAKES WHEN USING CIF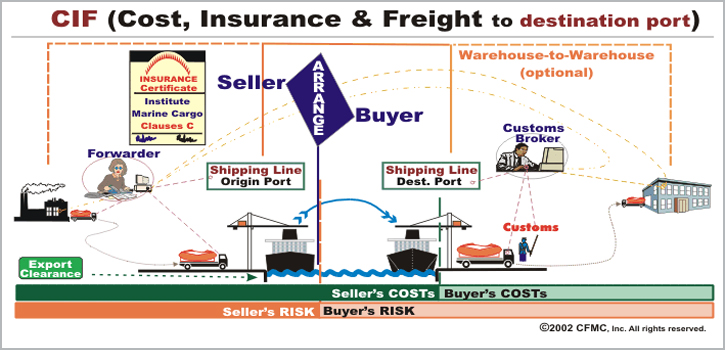 When completing customs procedures for customers, I realized that in many cases, importers from Vietnam often buy CIF, thinking they would not suffer risks involved with their cargo because they would only have to deal with procedures in a Vietnamese port and not any previous stages.
However, with CIF, you should know that risks transfer from loading port, not unloading port. Buyers would purchase shipping insurance for their sellers, then they would provide buyers with insurance certificates along with all relevant import-export document. As such, sellers are only responsible for paying the insurance fees, buyers, however, are the only benefactor. Because of this, once damages occur during transportation, buyers will have to deal with said insurance, not sellers.
Furthermore, if any damage occurs and buyers are required to deal with insurance, it will be a great inconvenience if the insurance company does not have branchs in buyers' countries.
What is "FOB"
FOB, short for Free On Board, meaning that:
Sellers will deliver goods to buyers on ship decks at the destination port.
Once the goods is loaded on board, sellers will not hold any further liabilities.
This means sellers will only have to transport goods from their storage to the port and complete any customs procedures there. Ship rental will be buyers' responsibility.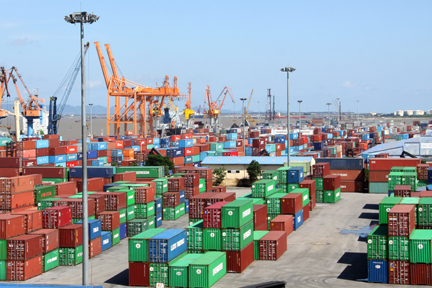 Other commonly used terms include:
Exwork: Delevery at factory. Buyers will receive goods at sellers' factories and will have to deal with any necessary fees, risks and procedures.

DDU: Delivery at destination without tax. Sellers delivery goods at importers' country, without any import tax that may arise.

DDP: Delivery at destination with tax. Like DDU, but sellers will have to deal with import tax that other fees at importers' countries. In this case, buyers will only have to coordinate with sellers in import procedures and delivery.