Trade deficit with Thailand: When Thai goods take the throne
25/09/2017
After China, South Korea, it is Thailand which becomes a concern of the Ministry of Industry and Trade when the amount of trade deficit with this market is increasing, although the growth rate is slower than before. The problem is the solution to restrain it when we should not apply extreme measures.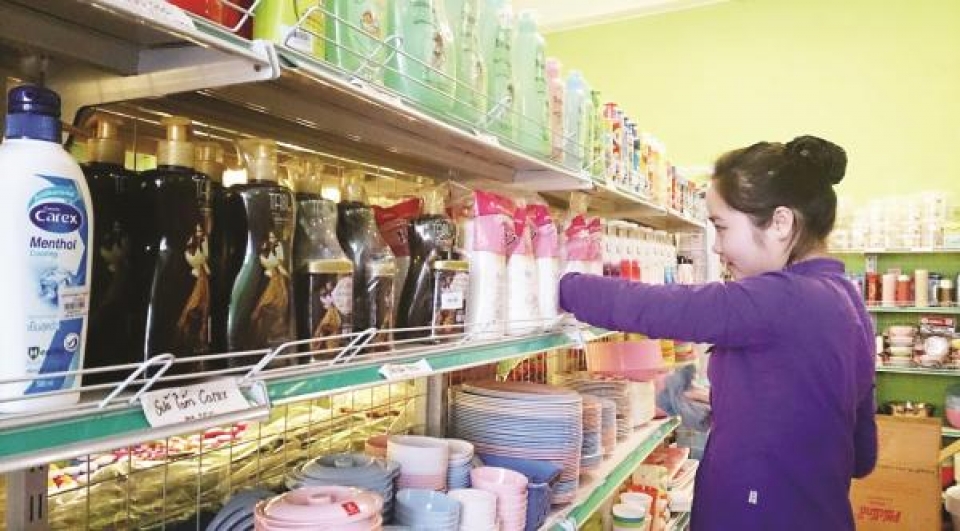 Thai goods are popular
By the end of August 2017 the total export-import turnover between the two countries reached about US $ 9.64 billion, of which exports to Thailand reached US $ 3.07 billion and imports reached US $ 6.57 billion. Thus, the trade deficit with the Thai market is estimated to reach US$ 3.5 billion, an increase of 15.6% over the same period in 2016. The Ministry of Industry and Trade also analyzes five commodity groups contributed the most to the import value from Thailand which are electric household appliances and components, vegetables and fruits, CBU cars, petroleum products, plastics and automobile parts.
Undeniable attraction of Thai goods in Vietnam market comes from the advantage of price, design, quality, making a large proportion of consumers have the preference for Thai goods. In addition, the Government of Thailand also allocates a large budget for large-scale and effective implementation of trade promotion activities in Vietnam market. Every year, there are about 12 to 22 Thai goods fairs organized in Vietnam with the participation of many enterprises and connections with Vietnamese enterprises.
Another reason for the trade deficit with Thailand is that Vietnam still has a large demand for imported Thai products which are production inputs such as machinery, equipment, tools, spare parts; petroleum products; plastics; chemicals and etc. The increase of material import from this market can reduce the dependence of Vietnam on China.
Mr. Phan Van Chinh, Director of the Import-Export Department under the Ministry of Industry and Trade said that a deeper insight into the trade relationship between Vietnam and Thailand made deficit become even more alarming, structures of import-export commodity of the two countries are very similar, but with the same product, the Vietnamese one exported to Thailand had lower value because of lower competitiveness.
From the weak competitiveness, some comments suggest measure to limit imports which are putting up technical barriers. However, Mr. Tran Tuan Anh, the Minister of Industry and Trade, rejected this thought because the technical barriers must be associated with improving the quality of domestic products and associating them with food safety rather than a tool for product management. "It is not about import control at all costs, we have to consider comprehensively, from the production capacity and competitiveness of enterprises. It is impossible to apply other extreme measures, we only manage, not supervise", Mr. Tuan Anh said and commented that we might have to accept trade deficit in one item but we have an export surplus in another item.
Improving competitiveness
Above approach is the requirement that the leader of the Ministry of Industry and Trade set for departments and agencies when doing the management and he also requested the Department of Asia-Africa Markets to have more specific plans in researching, understanding, orienting market information. According to Mr. Chinh, in the past, we had all kinds of strategies, but such strategies were not feasible because there was no link between strategy maker and businesses. In addition, strategies are general and not associated with resources. "The resource for trade promotion is only about 70-80 billion VND, if we do it in the former way, it is very difficult," Mr. Chinh said.
Mr. Bui Huy Son, Director of the Trade Promotion Department under the Ministry of Industry and Trade, said that it was necessary to promote exports to Thailand and develop trade in a sustainable way. Mr. Son also acknowledged the fact that trade promotion in Thai market was limited, with very few activities, mainly some single activities organized by the Department of Asia-Africa Markets or by Ho Chi Minh city. "The level of interest in the Thai market of Vietnam businesses is quite limited. We also actively cooperated with associations, enterprises to participate in exhibitions in Thailand. However, because there was no support so even if we sent an invitation for 3-4 times, businesses still hesitated to go, or there were companies thinking that Thai market was not feasible, " Mr. Son said.
Thus, the difficulty of exporting, promoting trade in Thai market is actually occurring, while more and more Thai goods are daily, hourly brought into Vietnam when Vietnam has eliminated import tax for approximately 90% of total tariff lines and will eliminate the tax for 98% of tariff lines by 2018. Therefore, tariff barriers will almost be neutralized, Vietnam can only improve the competitiveness of production and goods.
Mr. Chinh said that we had to find out the potential products in Thailand, from which we invested and nourished them so that the products would develop stably and firmly in Thai market and we can evaluate the efficiency of trade promotion program. The way of " Small rain lays great dust" that Thailand is doing when promoting is a lesson for Vietnam. "We have to find out what the demand, consumer tastes, export residues, competitors are to clearly identify the strategy. With such an approach, we do not need a sublime solution, just figure out what we focus on in 2-3 years for the Thai market, and apply the same to other markets, then it will be effective", Mr. Chinh commented.