The wave of buying shares of Vietnamese enterprises comes from Japan.
10/12/2017
With a more favorable business environment and active participation in many free trade agreements, Vietnam has become an investment destination for many foreign companies. In particular, Japanese companies have always had the potential, as well as receiving the welcome of Vietnamese enterprises due to their management experience as well as a clear and effective investment orientation.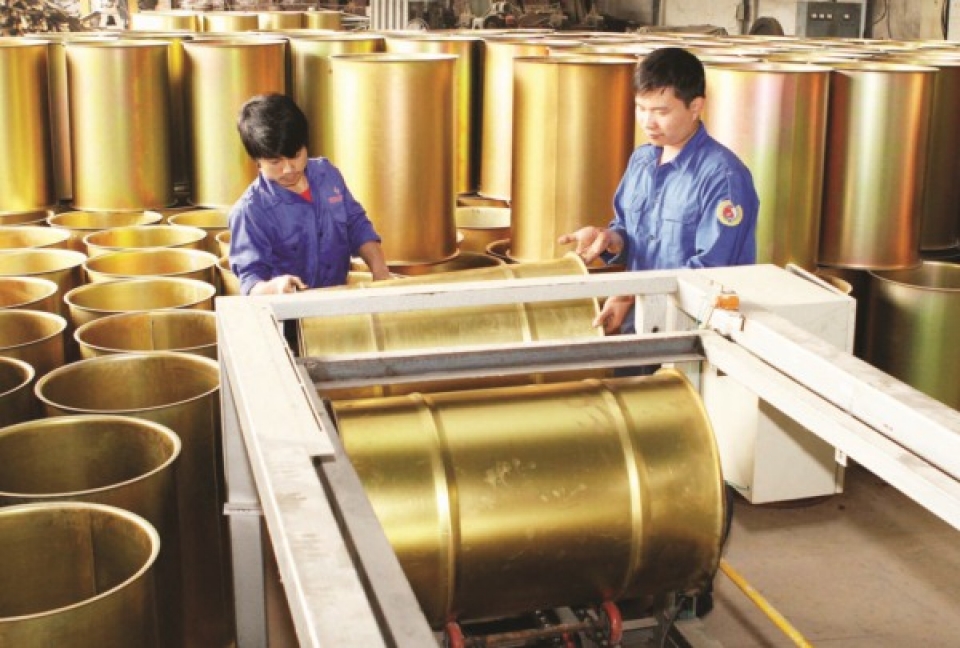 Strong wave
According to data from the Foreign Investment Agency (Ministry of Planning and Investment), among 112 countries and territories with investment projects in Vietnam up to November 20, Japan ranked first with total capital 8.94 billion USD, accounting for 27% of total investment with more than 3,200 projects. Japanese projects have been deployed in 19 sectors and fields, mainly focusing on Japan's strengths, and are seeking out overseas investment opportunities such as manufacturing and processing industries. The real estate business; production, and distribution of electricity, gas, and water, etc.
Accordingly, some typical projects licensed in 2017 come from Japanese investors such as: Investment project for construction of Nghi Son 2 BOT thermal power plant, Block B - O Mon gas pipeline project etc., have the capital for billions of dollars. Moreover, in the operation of enterprises, many business transactions, mergers and acquisitions between Japanese and Vietnamese enterprises have been planned implementations.
Recently, a fashion brand that is "quite prominent" in Vietnam has confirmed the information about buying shares from a fashion retailer in Japan. Previously, Sekisui Chemicals Co., Ltd. of Japan bought 15% of the outstanding shares of Tien Phong Plastic Joint Stock Company; Tokyo Gas Co., the largest gas distributor in Japan, bought a 24.9% stake in PetroVietnam Low Pressure Gas Distribution JSC; AOI Tyo Holdings acquired a 36% stake in VF Investment; C.P.R International (Japan) bought a 15% stake in Sara Vietnam with an initial payment of 2 million USD.
According to the M&A statistics of RECOF, in 2016 Vietnam ranked second among ASEAN countries in the number of M&A deals from Japan with 22 deals, valued at about 239 million USD. In the first six months of 2017, there were 10 M&A deals between enterprises of the two countries, worth about 82 million USD. This, in part, shows that the cooperation and connection between Vietnamese and Japanese enterprises is very large, not only stemming from the expanding demand of Japanese enterprises but also from the economic potential of the Vietnam market.
To cooperate for mutual benefit
According to the Japan External Trade Organization (JETRO) survey of Japanese companies' activities in fiscal year 2016, the number of Japanese enterprises wishing to expand their operations in Vietnam increased from 32.4% to 34.1%. Vietnam is also an investment destination where Japanese companies tend to enhance basic functions for sales and production. According to JETRO representatives, Japanese enterprises recognize that Vietnam has many advantages to enhance cooperation due to political and social stability, market size and growth potential, and cheap labor.
On the business side, Mr. Nguyen Van Binh, Director of Takumi Vietnam Trading and Development Co., Ltd, recently said that Japanese companies are more interested in investing in Vietnamese enterprises due to their great potential for future development. Although businesses only accounted for 10% of capital from Japan, according to Mr. Binh enterprises not only receive more capital but also have the opportunity to work with the Japanese, learn management experience as well as how to conduct professional business activities and do better business.
According to experts, the wave of Japanese enterprises entering the Vietnamese market is not new, but there is an increase in size and quantity, which shows the great attraction of the Vietnamese market. However, in order for this connection to be effective, businesses and agencies in our country still have a lot to do, because with limited resources, Vietnamese enterprises are very vulnerable and easily defeated when foreign companies buy and sell shares, or inject more investment capital.
In this regard, Mr. Dau Anh Tuan, Head of Legal Department, Vietnam Chamber of Commerce and Industry (VCCI), said that Vietnam has some weaknesses such as; transparency, quality of public services and low infrastructure that limits spillover. In addition, the linkage is weak due to internal quality of human resources not meeting requirements, and technology and the technology absorption capacity of Vietnamese enterprises is limited. Therefore, businesses and experts are looking forward to State policies to encourage foreign investment that should have policies to help businesses, especially small and medium enterprises to enhance their capacity to be able to cooperate in a "double mutual benefit" with foreign enterprises.