Teja S17 - Chili
11/05/2018
In 2018, Khanhvua Exco continue promote im-export and distribute the agriculture products include the Indian Chili S17 Teja. The Chili Teja S17 is directly import by us (no agent involve), therefore, the our price is more competitive compare to other commercial distributor.
There are 2 major products for Teja s17 that we are supplying right now : with stem and without stem, with nice red color chili
Indian.S17 Teja chili has high level of spicy, taste and color suitable for indian, China, America, Euro, Thailand, Italy and Japan cuisine. Caries which is used the S17 Teja not only look attractive but also delicious as well.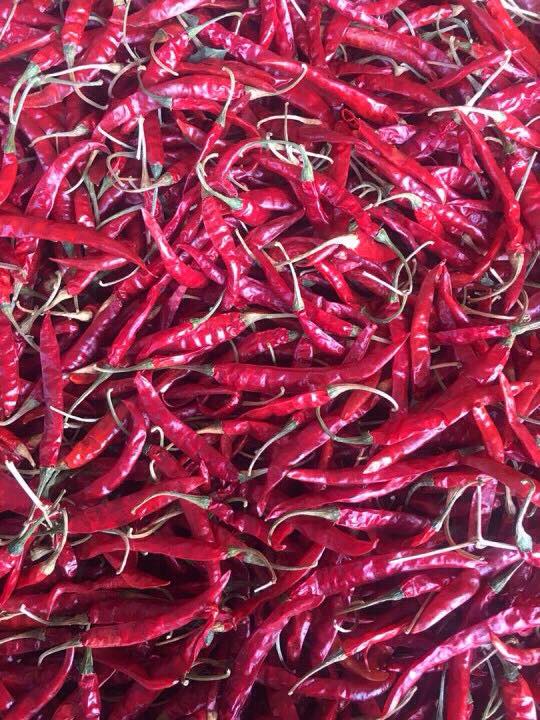 Teja S17 with stems
Indian S17 TEJA specification
Type: with/ without stems
Moisture - below 12%
Length - 6 to 8 Cm (length without stems)
SHU - 75000 SHU to 110000 SHU
Color - 50 ASTA to 60 ASTA
Content of capsaicin - 0.589%
Aim to promote and expand the market, we wish to received your attention and inquiries from the partner in domestic and international market which has the need for Idian S17 Teja Chili
Beside the Indian S 17 Teja, we also stock other Chili such as: Sanam S4 (with/ without stems), Chili F1 SV 433, Chili F1 TN 266, Chili F1 TN 138, Chili 403, and Indian Chili Powder
Contact us at:
KHANH VUA EXCO.,LTD
Address: Group 22, Vinh Niem Ward, Le Chan District, Hai Phong
Transaction Office: Floor 6, 739 Nguyen Van Linh Street, Le Chan District, Hai Phong City, Vietnam
Phone/ Hotline: +84.931 590 223 | +84.931 590 224 - TEL/FAX: +84.2253742186
Email: xnkkhanhvua@gmail.com | khanhvuatrade@gmail.com
Website: http://www.xnkkhanhvua.com