Take a look at where Vietnam is hosting the most important event of APEC 2017
09/11/2017
A resort on the famous Son Tra Peninsula has been chosen for the APEC Economic Leaders' Meeting.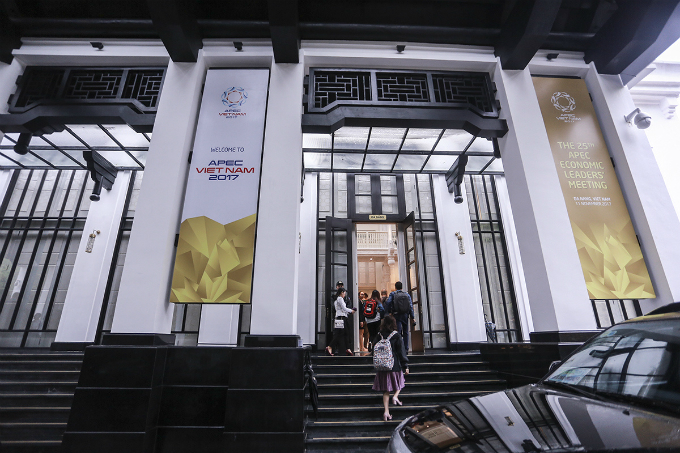 The 25th APEC Economic Leaders' Meeting, the biggest event of the Asia Pacific Economic Cooperation Summit, will take place this Saturday at this resort on the Son Tra Peninsula in Da Nang, which covers more than 4,400 hectares (10,880 acres) and is home to around 400 endangered douc langurs.
Police and guards are on duty around the clock at the resort.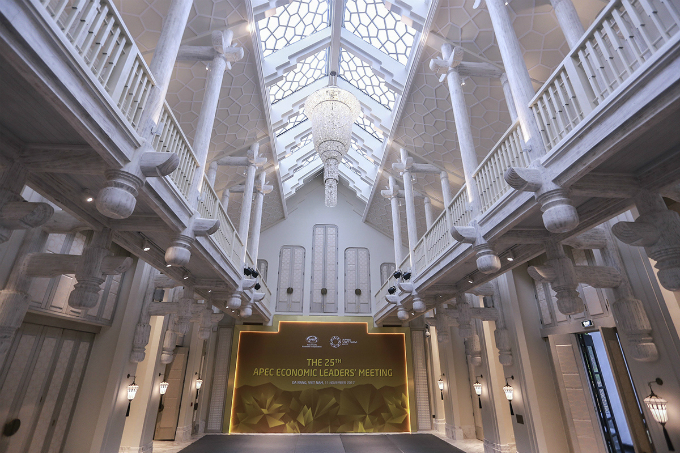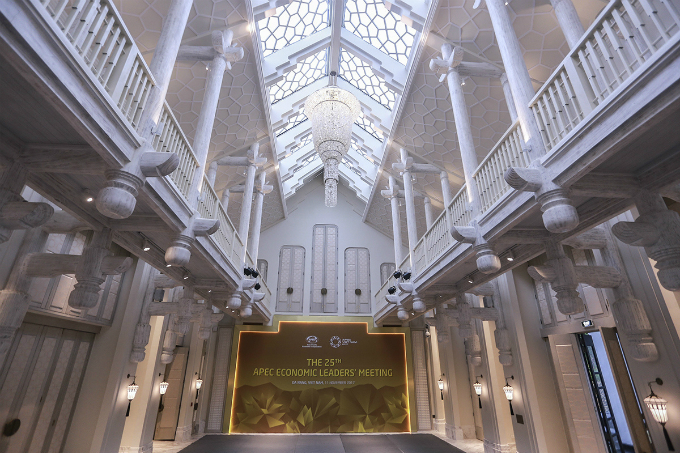 The interior of the resort.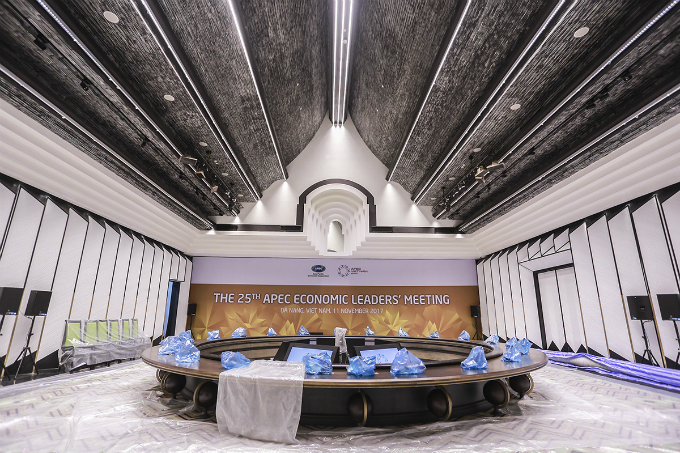 The round table where the 21 leaders of the APEC economies, including U.S. President Donald Trump, Russian President Vladimir Putin and Chinese President Xi Jinping, will be sitting together.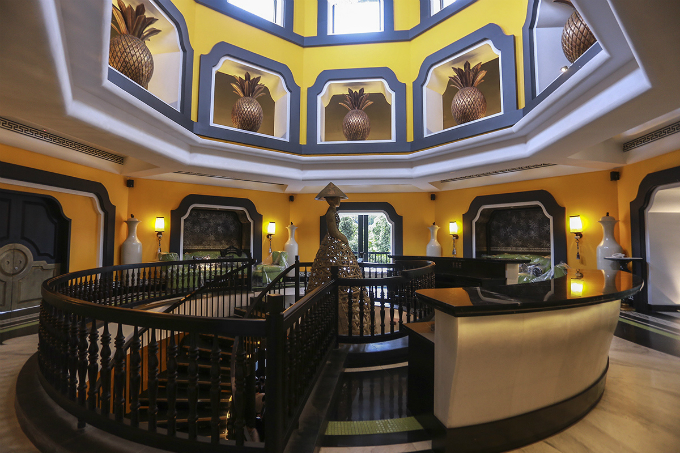 A sneak peak upstairs.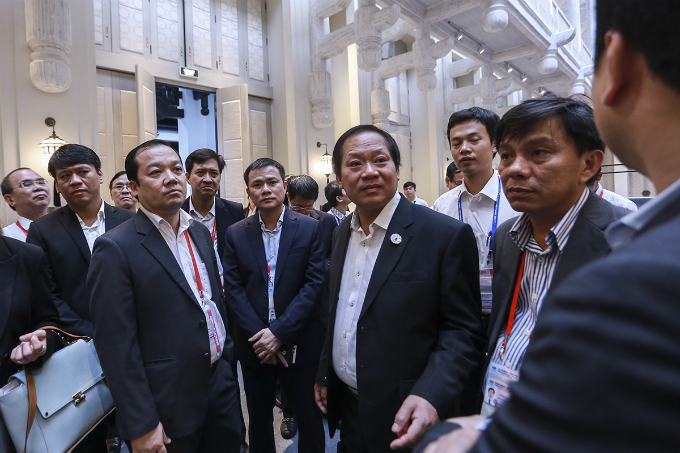 Vietnam's Minister of Information and Communications Truong Minh Tuan (C) on Wednesday visited the resort to make sure everything was ready.