Supply of pepper
13/03/2018
KHANH VUA IMPORT EXPORT CO., LTD. Introduces customers of black pepper products for export.
Our black pepper products are being exported to the market such as USA, EU, Japan ... so our products always meet the strict standards of product quality.
We are now expanding our black pepper supply market with the aim of finding potential buyers who need to import.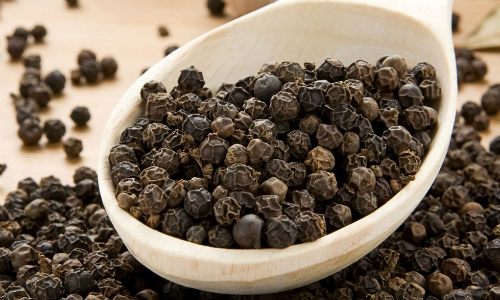 Black pepper
Below is the process of harvesting and processing pepper
Pepper is harvested when ripe or hard-boiled mature. At this time pepper is full of nutrients, seeds firm, standard capacity 500g / l. Green pepper is harvested by hand, after picking pepper, pepper is put into the pepper threshers. The purpose is to break the pepper out of the pepper.
- After separating pepper, pepper is dried. At the drying stage of the seeds, the peasants often dig the seeds to ensure they are dry. Spread about 3 sunshine seeds green, red to black that is the color of black pepper.
- Once the pepper has been dried to a moisture level of less than 13 degrees is dry, we conduct goats.
- At the stage of goats, the purpose is to classify black pepper to quality, pepper, impurities such as pepper, pepper, pepper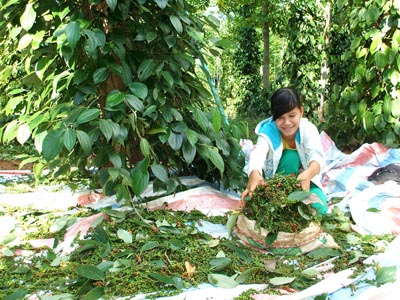 ...
Harvest pepper
You, the enterprise, organizations and individuals wish to cooperate import and export black pepper please contact
KHANH VUA IMPORT EXPORT CO., LTD
Address: Group 22, Vinh Niem Ward, Le Chan District, Hai Phong
Transaction Office: Floor 6, 739 Nguyen Van Linh Street, Le Chan District, Hai Phong City Vietnam
Phone / Hotline: +84.931 590 223 | +84.931 590 224 - TEL / FAX: +84.2253742186
Email: xnkkhanhvua@gmail.com | khanhvuatrade@gmail.com
Website: www.xnkkhanhvua.com | http://www.hptrade.com.vn