Steel manufacturers complain despite anti-dumping duty on Chinese imports
18/09/2017
The imposition of an anti-dumping duty on Chinese imports is not expected to help domestic steel manufacturers, unless comprehensive solutions are taken, experts say.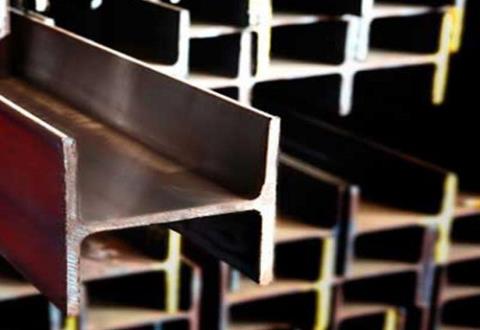 After a period of temporarily imposing anti-dumping duties on Chinese H-beam steel since October 2016, Minister of Industry and Trade has decided to officially impose a duty on products which have 7216.33.00; 7228.70.10 and 7228.70.90 HS codes.
The validity of the anti-dumping duty is five years, or until September 7, 2022.
MOIT (the Ministry of Industry and Trade) said it had found fdumping by some Chinese enterprises, which hinders the development of the Vietnamese steel industry.
According to Tang Hong from the Vietnam Foundry and Metallurgy Science and Technology Association, there are big differences in prices between the steel products sourced from China and domestically made products.
Many steel manufacturers have had difficulties in recent years and are on the verge of bankruptcy as their products are uncompetitive with low-priced Chinese products.
China can create one steel tube at the production cost of VND710,000, while Vietnamese enterprises cannot make products at such a price.
"It is very difficult to compete with Chinese products. Consumers have the right to choose cheaper products," Hong said.
However, Hong doesn't think the anti-dumping duty MOIT imposes on Chinese products will help Vietnamese steel manufacturers and the steel industry if comprehensive measures cannot be taken.
He said many enterprises still import low-cost ingot steel from China to laminate steel products domestically.
Meanwhile, many Chinese steel manufacturers have set up their mills in Vietnam which make steel in large quantities to compete directly with Vietnamese manufacturers.
After much study, Hong has realized that Chinese steel products were cheap because the manufacturers can receive preferences from the Chinese government.
Though Chinese manufacturers organize production in Vietnam, they still can receive a subsidy of 17-30 percent. Chinese invested enterprises in Vietnam receive incentives in land access and taxes from the government of Vietnam as well.
Meanwhile, Vietnamese enterprises bear a tax rate of 10 percent and operate in unfavorable conditions.
Hong said Vietnam's steel industry is facing serious challenges. The State does not have a special policy with incentives for steel manufacturers. And the Ministry of Finance ( MOF) has proposed to increase taxes.
Hong, who runs one of the largest steel mills in Can Tho City, said the state needs to have fair treatment towards Vietnamese enterprises instead of offering too many incentives to foreign-invested enterprises.
In related news, while the world price has fallen after climbing following the news about the fire at a Chinese mill, the price in Vietnam has increased by 2 percent.