Spending nearly 2,300 billion vnd to import machinery everyday
06/07/2017
The amount of foreign currency is spending for importing machinery and equipment still rise sharply in recent months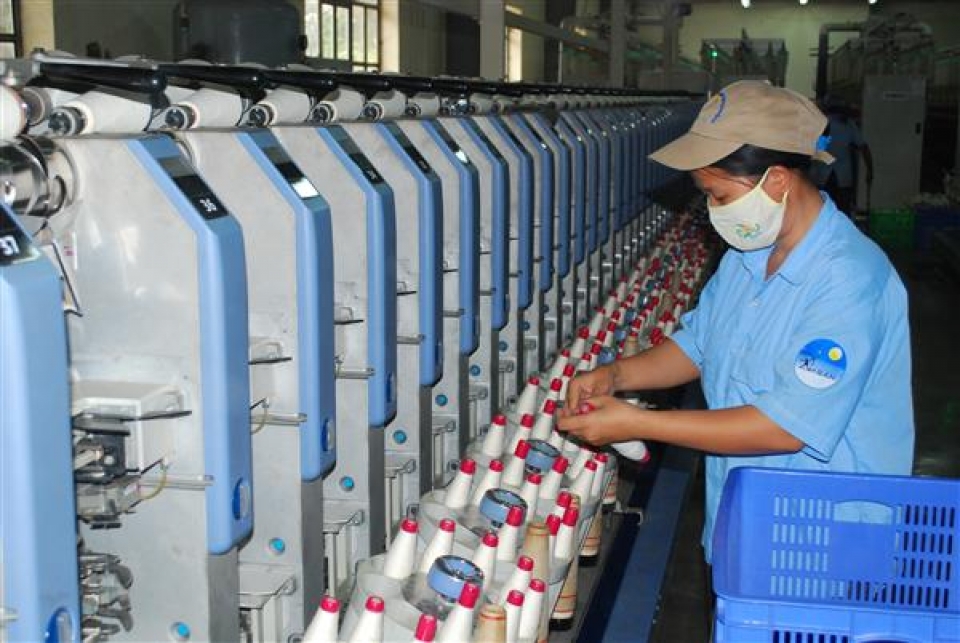 According to General Department of Customs, update to 15/6, the whole country spent $US 16.588 billion importing machinery and equipment, equivalent to more than 376 trillion vnd, or nearly 2.3 trillion vnd per day.
With the above turnover, this group is the biggest import item of our country, step further the second largest group of computers, electronic products and components with only $US 14.761 billion. Compared to the same period in 2016, import turnover of machinery and equipment group increased by 38.4%, equivalent to more than $US 4.6 billion.
In a related scenario, according to the import market (updated by the General Department of Customs at the end of May 2017), South Korea is leading country in the import turnover of machinery and equipment with the turnover value of $US 4.941 billion. Next is China with $US 4.41 billion and Japan reached $US 1.741 billion.
In fact, with a developing country like Vietnam, it is clear to see that the import of machinery and equipment for infrastructure construction and high-tech key projects development. That does not take into account the decline of the machinery industry in Vietnam.
According to Mr. Phung Duc Tien, Standing Member of National Assembly's Committee for Science, Technology, and Environment, there are about 3,100 mechanic enterprises with 53,000 manufacturing establishments, in that nearly 450 state-owned enterprises. However, the mechanical manufacturing facilities specializing in production and assembling are only accounting for 50%, the rest are mainly repaired facilities. While the demand for machinery in the 2011-2025 period is estimated at approximately $US 250 billion, due to domestic capacity does not meet the demand so every year, Vietnam still has to spend tens of billions USD for importing machinery and equipment as mentioned above.