Russia develops cooperation with Vietnam: Ambassador
15/06/2017
Russia pays special attention to the development of comprehensive strategic partnership with Vietnam, its long-standing and reliable friend in the region, according to Russian Ambassador to Vietnam Konstantin V. Vnukov.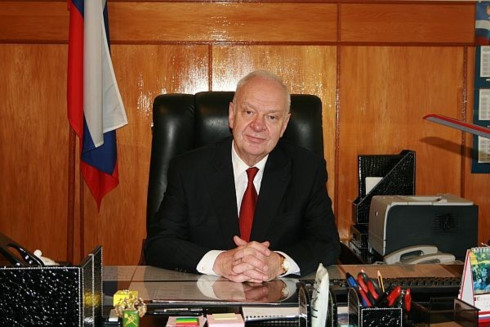 "In world history, it is difficult to find examples when people so perse in terms of language, culture, customs and traditions that are so spiritually close to each other. That is why even the profound changes in the international situation in the last decades could not shake the mutual interest in our all-round bilateral cooperation with Vietnam," he said in an article written on the occasion of Russia's National Day on June 12.
According to the diplomat, one of the most important events for Russia recently was the formation of the Eurasian Economic Union (EAEU), which comprises Russia, Belarus, Kazakhstan, Armenia and Kyrgyzstan.
He said he was very pleased with Vietnam being the first nation that signs a free trade agreement with the EAEU.
He went on to say that one of the main foreign relations tasks of Russia is to develop ties with ASEAN member countries, with priority given to consolidating relations with Vietnam. The two countries are maintaining regular political dialogue and coordinating with each other at multilateral organisations, especially the United Nations.
The coordination of action between the two countries has been stepped up in various fields ranging from energy to defnece, security and culture, he stated.
Two-way trade is maintained at a high level while the Russian Government has granted the largest number of scholarships for Vietnamese students at Russian universities, with 953 scholarships this year.
In recent years, relations between the two countries' localities have been strengthened, the ambassador said, adding Vietnam has become an attractive destination for Russian tourists, with 430,000 Russians visiting the Southeast Asian country last year.
He expressed his belief that the development of relations between Russia and Vietnam is, and will remain in future, an important factor of maintaining security and stability in the Asia Pacific.