RoK's indirect investment in Vietnam on the rise: State securities official
16/04/2018
The Republic of Korea is currently the biggest foreign investor in Vietnam and its increasing presence in Vietnam stock market is helping attract indirect Korean investment in the country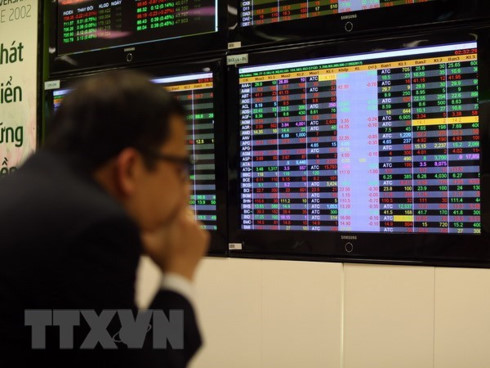 He said in 2017, the stock market continued to be a magnet for foreign indirect investment which totalled US$32.9 billion, up by 90% from 2016.
Foreign indirect investment kept pouring into the country in the first three months of 2018, rising by 14% from the end of 2017 to US$37.6 billion in late March.
Korean indirect investment is rising sharply though it has yet to match potential, Dung said, noting that 4,846 RoK investors are present in Vietnam's stock market.
There are five RoK-invested securities companies in the market at present, namely Korea Investment & Securities, Mirae Asset Daewoo, Shinhan Investment, KB Securities and Woori.
These securities firms, together with banks and representative offices of fund investment companies from the RoK, are playing an important role in boosting the inflow of Korean indirect investment into Vietnam, he said.
The Northeast Asian nation is also running projects in securities with Vietnam. The Hanoi Stock Exchange and the HCM Stock Exchange are working to update their technological system with the help of the Korea Stock Exchange. Meanwhile, the SSCV and the Korea Financial Investment Association are discussing a deal on financial technology, he added.
Though the RoK's financial investment in Vietnam has grown strongly over the past year it is not on par with potential. However, Dung said, opportunities in Vietnam are opening and Korean investors should not miss them.
As the demand for development investment capital will be big soon, Vietnam's stock market must develop more strongly to supply medium- and long-term capital for the economy.
The official said among key solutions to attract foreign indirect investment, the SSCV will strengthen cooperation with the RoK's managerial agencies to learn about Korean investors' investment demand, and then both sides will remove obstacles to Korean investment in Vietnam's stock market.