ROK at forefront of foreign investors in Vietnam
27/02/2018
The Republic of Korea (ROK) is the largest foreign investor present in Vietnam with investments of US$355.6 million, accounting for 28.3% of the country's total foreign direct investment (FDI).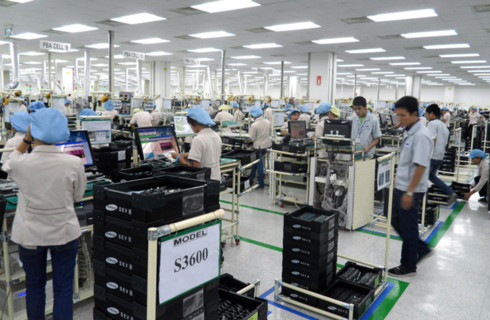 According to the Ministry of Planning and Investment, there are 24,941 valid FDI projects with a total registered capital of US$320.3 billion from businesses across 125 countries and territories. The ROK tops the list with registered capital of US$58.1 billion, making up 18.1% of total investments, followed by Japan at US$49.46 billion (accounting for 15.4%), Singapore, Taiwan, British Virgin Islands, and Hong Kong.
Foreign businesses have invested in projects in each of the 63 provinces and cities nationwide, Ho Chi Minh City is the most attractive option with US$44 billion, trailed by Binh Duong with US$30.4 billion, and Hanoi with US$27.67 billion.
Up to January 20, Vietnam licensed 166 new projects with registered capital of US$442.59 million (just 35.6% of last year's figure) and 61 existing ventures registered an additional investment level of US$456.78 million in their total capital (up 155% on the corresponding period of last year).
The general picture shows the total of newly-registered and additional investments and foreign investors' capital to buy shares of Vietnamese businesses
reached US$1.255 billion in January, or 75.9% of last year's figure for the same period. Disbursements stood at US$1.05 billion, a year-on-year rise of over 10%