Providing shelled peanuts
09/08/2017
Our company is a prestigious organization in providing directly variety of agricultural products for American, Australian, Indian, Thai,… Markets
We currenly provide shelled peanuts for export in large quatity .The products we provide are guaranteed to be good quality, without preservative substances or residues of GMO, SO2 and CO2.
We would like to introduce to you the information of our shelled peanuts: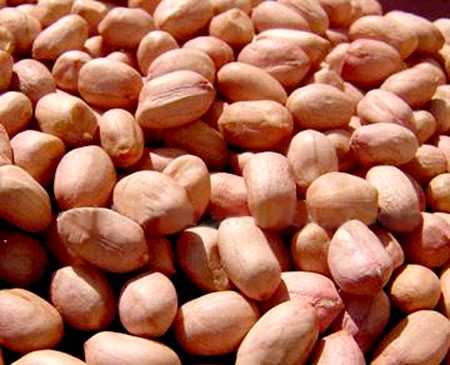 Name of product : Dry shelled peanuts.
Origin: Vietnam
Process of making dry shelled peanuts:
-Firstly, we select shelled peanuts which are big and homogeneous
-Then continue to select fresh peanuts without pests from them
- Dry selected nuts in the sun and desiccate them.
- Moisture standard: 10-12%
- No impurities
- No additives
+ No So2
+ No Co2
+ No GMO
-Time of use: 24 months from the date of production
Packing specìfication:
-250gr per PA bag and 1KG-2KG-10KG per PE / PP bag
Thus, we invite businesses, organizations and individuals with the demands of exporting Dry shelled Peanuts, please contact :
KHANH VUA IMPORT-EXPORT CO., LTD.
Address: Black 22, Vinh Niem Ward, Le Chan Dist, Haiphong
Office: 6th Floor, 739 Nguyen Van Linh Str., Le Chan Dist, Haiphong City, Vietnam
Telephone/Hotline: +84.931 590 223 | +84.931 590 224 – TEL/FAX: +84.2253742186
Email: xnkkhanhvua@gmail.com
Website: http://www.xnkkhanhvua.com | www.hptrade.com.vn