Providing luong bamboo poles
19/08/2017
"Luong" bamboosare currently used as building materials for driving concrete piles, driving foundation, embankments ... In addition, "Luong" bamboos are also used as interior decoration materials or to make handicrafts.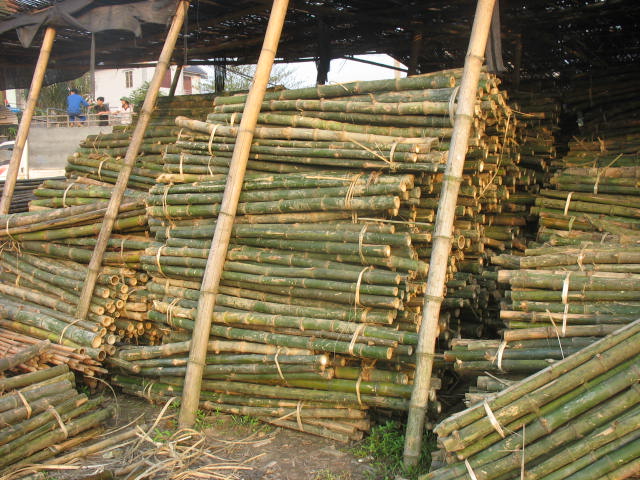 "Luong" Bamboo poles for construction
Due to the good bearing capacity, high durability, luong bamboos are very suitable for driving piles, ensuring technical factors with low cost, bring us high economic efficiency.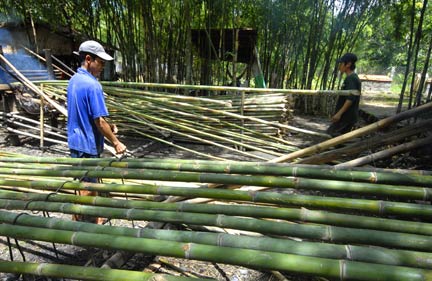 "Luong" Bamboos in Thanh Hoa Province
Our company currently supplys Luong Bamboo poles in all types for plenty of agents nationwide, they are used for driving piles, driving foundations and embankments to meet the demands of the construction industry.
For further information, please contact us at:
KHANH VUA IMPORT-EXPORT CO., LTD.
Address: Black 22, Vinh Niem Ward, Le Chan Dist, Haiphong
Office: 6th Floor, 739 Nguyen Van Linh Str., Le Chan Dist, Haiphong City, Vietnam
Telephone/Hotline: +84.931 590 223 | +84.931 590 224 – TEL/FAX: +84.2253742186
Email: xnkkhanhvua@gmail.com
Website: http://www.xnkkhanhvua.com | www.hptrade.com.vn