Paradox in coal imports and exports?
17/06/2017
While a large amount of coal was exported in the first months of 2017, a large amount of coal was imported. The public opinion is questioning whether this is a paradox in the coal industry?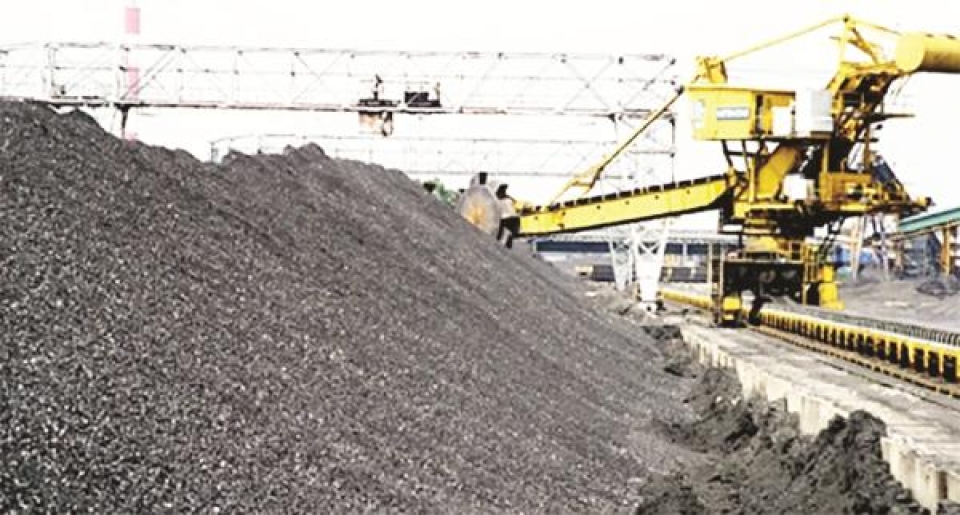 Both imports and exports increased
The coal exports are increasing dramatically and become the highest growth commodity in Vietnam's exported commodities. The latest statistics from the General Department of Vietnam Customs pointed out that the coal exports from the beginning of the year to 15 May 2017 reached 709,624 tons, equal to a turnover of US $ 106,73 million, up by 375% in volume and 660 % in value over the same period in 2016. Noticeably, if in the past years, China was Vietnam's coal importer, in the recent months, it gave up its place to other countries.
Japan is the largest coal importer from Vietnam. Only as of April, 2017, the coal exported to the market reached 256,367 tons, equivalent to US $ 35.4 million in volume and up by 2.488% in turnover over the same period last year. Followed by Malaysia at a sharp increase of 1.261% in volume and 3,651% in turnover over the same period last year, reaching 95,317 million tons worth US $ 24.2 million. The Law was the third with 44,817 tons worth more than $ US 3.8 million (while Vietnam has not exported coal to Laos in the first four months). And coal imports to other markets such as Korea, Indonesia, and Taiwan also highly increased.
Meanwhile, coal imports decreased in volume but significantly increased in value. Specifically, as of 15 may, 2017, the imported coal cost US $ 547.93 million, falling 2.95% in volume and rising 68% in value compared to the same period last year. The major importers of Vietnam were mainly Indonesia, Australia, Russia, and China. In the first four months in 2017, Vietnam imported coal from Australia nearly 1.4 million tons, down 3.8 %; Indonesia 1.6 million tons, up by 9.34 %; Russia 762,000 tons, down by 45.9% compared to the first four months in 2016.
Actually, the sharp increase in coal exports both in volume and value in almost markets was mainly due to the policy in coal exports. Mr. Le Quoc Phuong, Deputy Director of Industry and Trade Information Center under the Ministry of Industry and Trade acknowledged that last year, the coal industry faced many difficulties due to decrease in mineral fuel prices, particularly the Vietnam's largest coal importer as China stopped importing coal and even reduced the prices, so that Vietnam almost did not export. Whereby, the GDP growth dropped and life of officers and employees met difficulties. Before this situation, the Prime Minister directed to enhance the exports to increase the growth of the industrial zones and GDP and exports to resolve difficulties of the coal industry. Furthermore, the MOIT also mentioned another reason was due to the increase of 54.4% in coal price in the first five months of 2017, causing the sharp increase in coal exports. This was a common trend of world's coal prices which always depend on oil prices, while the price of imported coal also increased 63.3%, followed by the increase in imports.
Economic efficiency
Export much but import much! This seems to be a paradox because logically, why did you import what you have, even you still export them. But according to some economic experts, in today's market economy, this is a normal story and more popular with almost countries. For example, China exploits nearly 50% of the world's total coal volume but still imports 10% of the world's coal.
Regarding this paradox, Mr. Truong Duy Nghia, Chairman of Vietnam Thermal Science and Technology Association stated that: "Thinking of having coal but importing coal or exporting coal and then importing coal is not enough. The issue of this story is the economic efficiency"
He also noted that in term of coal prices, exported coal and imported coal were not different much. Meanwhile, imported coal could not be produced domestically while exported coal was redundant and ineffective. Although imported coal generated thermal energy less than domestically- manufactured coal, it was easily burned, burned completely with little ash. While the ash from imported coal was only (eg coal of Indonesia, Australia) 8%, and Vietnam's coal used in power plants was very high at 32-40%, which was 4-5 times higher than imported coal. "When large volume of ash will cause big consequences, especially environmental problems. But the most important point in term of pure technique, the ash was too much, it will be difficult to burn and burn completely, causing the waste of coal, " Mr. Nghia said. Moreover, the imported coal was the kind that we needed but we have yet manufactured.
It can be said that the solution to resolve this current problem for the Coal industry was to permit the coal exports. However, in the future, demand for use of coal in Vietnam will be very large. It is predicted that by 2030, coal-fired electricity will account for 54% of the total electricity output, which would require up to 130 million tons of coal for the power plants, while domestic coal supplies only 40 million tons, the remaining coal must be imported (about 100 million tons) without any substitute energy sources. According to Mr. Nghia, the coal imports for Vietnam are likely to be not easy when the Vietnamese seaports are now shallow water ports so that great coal importing ships cannot enter. If we only carry coal by a ship of 30,000 tons like today, it will not be effective, but must carry by a ship of 100,000 thousand tons or more.
paradox in coal imports and exports
Coal exports increased by nearly 7 times in quantity
VCN- This is noteworthy information related to export activities Vietnam in the first months of 2017.
Therefore, the matter between coal exports in the current time and lack of coal in the future has been still a difficult problem to solve. Mr. Nghia stated that if we wanted to improve the quality of domestic coal, we need to import coal to mix with domestic coal to improve the burn level, reduce the carbon content in the ash to make construction materials such as roller-compacted concrete for large hydroelectric dams, unburnt bricks. In order to import coal, we need to build offshore transshipment ports where we can unload coal from big ships to smaller one to transport to factories.