MFC is the abbreviation of Melamine Faced Chipboard. This is a type of wooden planks surface finishing by Melamine.
MFC industrial wood is produced from planted forest wood. There are trees planted specifically to produce MFC wood such as acacia, eucalyptus, rubber ... These plants are harvested for a short time, not large trees. They chopped the logs into wood chips, combined with glue, pressed to create thickness. Absolutely no use of wood spilled, waste products as people still think. Finished surfaces can be either PVC coated or wood patterned paper for aesthetically pleasing finishes, then coated with a protective finish to prevent damp and scratches.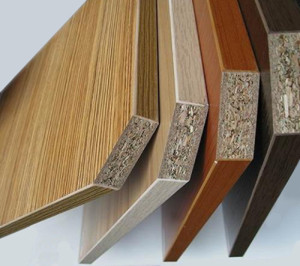 MFCs are water-resistant (green core) with water-resistant glue for use in areas in contact with water or damp areas such as kitchen cabinets.
MFC is now widely used in furniture such as beds, cabinets, desks, partitions ...
For further information, please contact
KHANH VUA IMPORT - EXPORT COMPANY LIMITED
Address: Civil group 22, Vinh Niem Ward, Le Chan Dist, Hai Phong
Office: 6th Floor , No.739 Nguyen Van Linh Str., Le Chan Dist, Hai Phong
Tel / Hotline: +84.931 590 223 | +84.931 590 224 - TEL / FAX: +84.2253742186
Website: http://xnkkhanhvua.com | http://hptrade.com.vn
Email: xnkkhanhvua@gmail.com | Khanhvuatrade@gmail.com