Meet Sarah Bloy, Real Meals
17/09/2017
One hard truth in business is that no amount of passion will get your laundry done. Achieving a healthy mix of professional and personal commitments is a challenge that all entrepreneurs and business owners face. Being your own boss is incredibly rewarding, but it's also a full-time job that fights for free time that you may not have.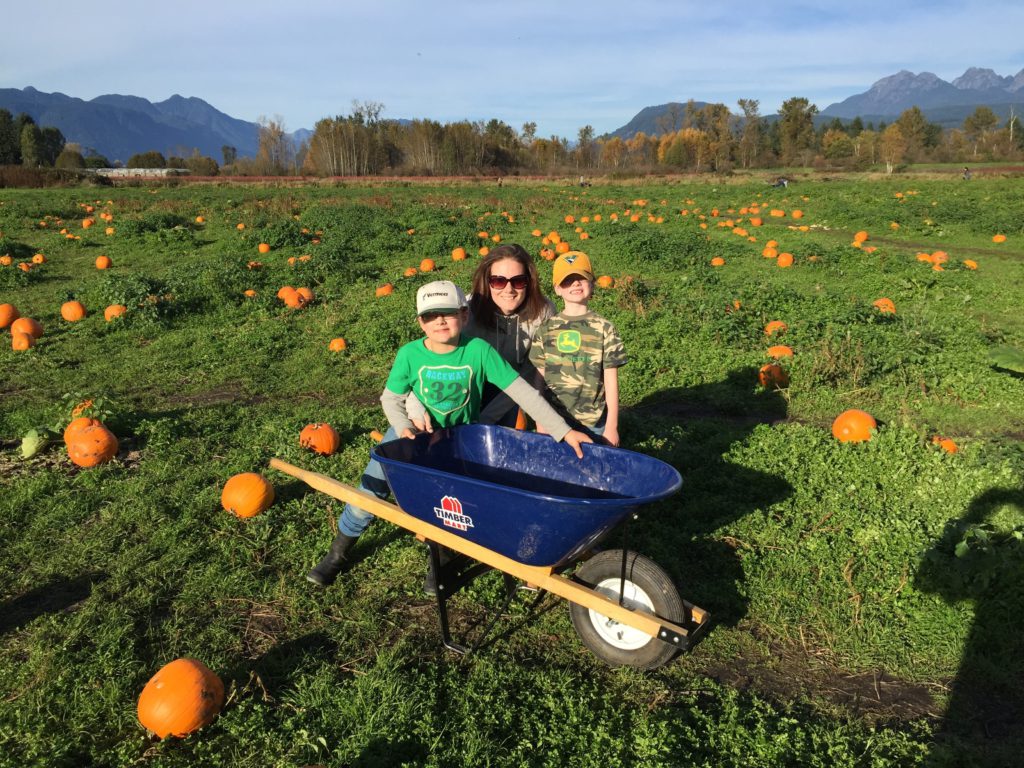 When it comes finding to a solution, one may think to ask Sarah Bloy, Founder of Real Meals. Her Maple Ridge business prepares and delivers frozen meals focused on using organic, local ingredients to people who are too busy working or otherwise unable to make healthy meals.
Work-life balance is part of Sarah's business model, and it's clear that it's top of mind for her, as well. During the interview, she refers to her home life frequently. But when asked about how she mastered becoming a working mom, the entrepreneur quickly points out that she's far from perfect.
"I'm no different than most working moms," she insists, "If I have to pull an all-nighter to finish paper work, return emails, work on the website or whatever it might be so I can attend a school function, then that's what I do."
Despite her modesty, it's easy to admire Sarah. In addition to being a devoted wife and mother who also works as a fitness teacher and head server, Real Meals is already receiving orders from around the world.
Get insight into Sarah's business success and her thoughts on managing her home and work lives here.
Balancing the Work-Life Balance
Attaining the perfect combination of personal and professional roles is a ubiquitous obstacle in business, but few people are driven to attain it like Sarah. One of the main reasons she founded Real Meals was so she could be home at night with her children.
And while Sarah is clear when she says, "My kids and family always take top priority, and I work my schedule around them," her business undoubtedly aims to improve its customers' lives, too. By making healthy food convenient to busy people, Real Meals goes a long way to aiding people juggling multiple responsibilities, too.
Make sure you're prioritizing your short-term and long-term goals. Knowing what you value most is the first step of achieving a healthy work-life balance.
Base Your Business on What You Know
Sarah knew that she wasn't alone in struggling with a hectic schedule. Her experiences showed her that there was a need in the market that her business could fill.
"We chose this business model because we can relate to it," she states. "We're our own target market, which I believe gives us an upper hand on staying on top of customers' needs and wants."
Having insider knowledge of your target audience is a valuable tool when you're planning to start a business. If you don't have personal insight into who your customers are, take extra care to ensure the validity of your business model.
Using Smart Resources
Local resources were essential to starting and growing Real Meals. Sarah took advantage of Small Business BC's popular start-up seminars that guide entrepreneurs and small business owners through the basics of launching their business.
She also fine-tuned her business model during a one-on-one consultation with an experienced Small Business BC Business Plan Advisor. Their expert advice assisted her in adjusting the plan so that Real Meals had the right goals and plans to achieve them, allowing her to grow the business.
Sarah also received funding from both Futurpreneur and Vancity.
There are many free and accessible business resources available to entrepreneurs and business owners across BC. Contact Small Business BC for information on how to start and grow your business, and check out the many financing opportunities and free tools available to you locally, online and at the Canada Business Network.
Dream Big, Act Realistically
Providing convenient, healthy prepared frozen meals with a focus on organic, local ingredients is a great business concept, and it would be tempting for any entrepreneur to start working on it right away. However, for Sarah, starting off smart was all about timing.
The Founder and her husband approached Real Meals pragmatically. Waiting until after their children were in school allowed them to work the demanding hours of a start-up during regular business hours, contributing to the business' continued success.
As Sarah puts it, when the time was right, they "took [their] crazy idea sitting in their back pocket and flew with it." Thinking ahead transformed a great idea into a realistic business that was able to grow.
The best business concepts aspire to accomplish great things and act strategically to achieve them. Following the Real Meals team's strategy will help you stay practical while dreaming big.