is the smallest size of all varieties of fabric today, slightly round fruit. Fruit height 3.3 - 3.4 cm, fruit width 3.4 - 3.5 cm, high fruit / fruit width 0.94 - 0.98. Small fruits, lumpy, ripe red, seeds are very dark black or seedless, thick white pulp eaten very sweet, aromatic special flavor. Weight 18 - 20g, porcini rate 72 - 80% meat slightly paste, when peeled fragile water, aroma. The lychee grain is almost destroyed, reappeared, not granulated like normal cloth. Cloth to the mouth will feel like self-melting, do not feel the taste, sour, chat, sweet, gradually sweet ...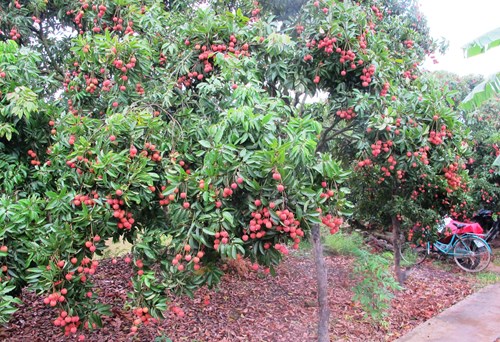 Lychee fruit Thanh Ha
dark brown, cloth higher age, the smaller the seed, the fruit is almost no grain and thick sweet crushed, full of water. Between the pulp and the lychee grain, there is no brownish-brown thin film like Luc Ngan. Thanh Ha fabric quality is good, so the price is higher than other fabrics.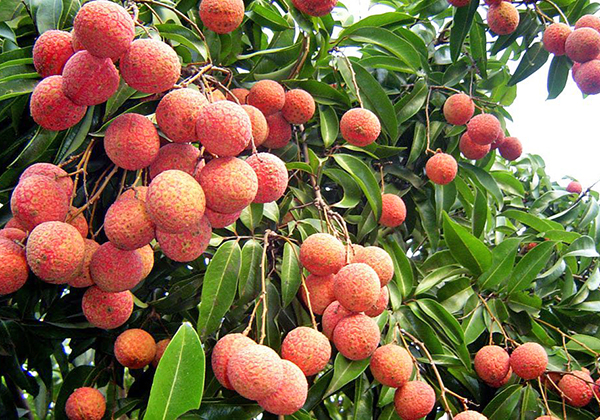 For more information, please contact us via the following information:
KHANH VUA IMPORT-EXPORT CO., LTD.
Address: Black 22, Vinh Niem Ward, Le Chan Dist, Haiphong Office: 6th Floor, 739 Nguyen Van Linh Str., Le Chan Dist, Haiphong City, Vietnam
Telephone/Hotline: +84.931 590 223 | +84.931 590 224 –
TEL/FAX: +84.2253742186 Email: xnkkhanhvua@gmail.com
Website: http://www.xnkkhanhvua.com | www.hptrade.com.vn