Hai Phong Customs: Improving the internal management
16/04/2018
Director of Hai Phong Customs Department Nguyen Tien Loc said that the improvement in internal management is to quantify, publicize and quickly handle working stages inside the unit, which will facilitate the operation of enterprises.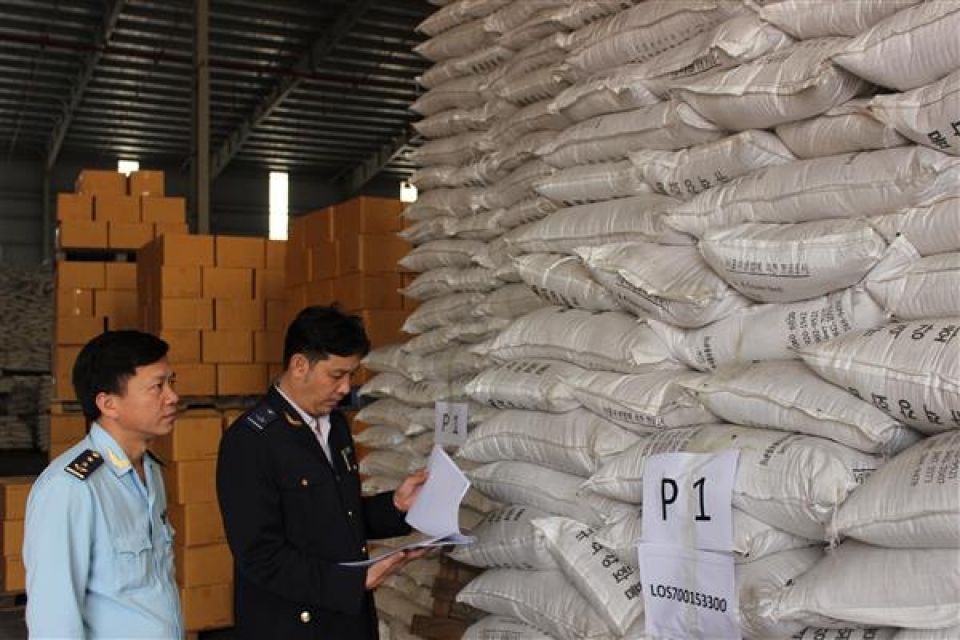 At the online briefing conference to sum up the tasks performance in the first quarter and deploy the tasks of the second quarter in 2018 on 6th April 2018, Director of Hai Phong Customs Department Nguyen Tien Loc emphasized that in addition to the regular tasks, the Department will focus on the two important tasks which are improving the internal management and further enhancing the Customs-business partnership in the direction of strengthening the supervision of enterprises for duty public performance of Customs officers.
" The improvement in internal work in all work stages means mapping all steps and quantifying the specific work of each Customs officer in each unit. This plays an important role in the control of works which have been done in the IT system in a systematic, transparent and public manner. Thus, the handling of the work of officers is quicker and accelerates the implementation of procedures for enterprises "- said the Director of Hai Phong Customs Department
For implementation of Customs-business partnership, Mr. Nguyen Tien Loc said that in 2018, the unit has been re-organizing the previous measures. In which focusing on two issues: Reform in discipline; and through cooperation with enterprises in the area to find the best mechanism to effectively coordinate and meet the requirements of reform, modernization and facilitation to enterprises, and help the business community to understand and share activities with the Customs. In particular, introducing a mechanism for the business community to supervise the performance of Customs officers.
The leader of Hai Phong Customs Department affirmed that the measures have been set to well fulfill the tasks of 2018, especially the task of state budget collection.
At the conference, Mr. Nguyen Tien Loc also proposed the General Department of Customs to enhance the investment in equipment for the unit, especially the system of container scanners. Because, the Department identified that in the context where there are many new ports and new Customs areas but the human resource is increased, which requires the strengthening of IT application and equipment to deal with procedures for enterprises and ensure the management.
In the immediate future, the Department is requesting the General Department of Customs to provide mobile container scanners at Lach Huyen international gateway port, which is expected to operate in May 2018
For the implementation of the automated system for seaport Customs management - VASSCM, Director of Hai Phong Customs Department stated that the system has been operating stably and has connected with all 52 warehouse, yard and port operators in the city, importantly contributing to facilitating the operation of enterprises and improving the efficiency of state management on Customs.