Exports to China on sharp rise in 8 months
25/09/2017
Exports to China jumped 45% to US$18.73 billion in the first eight months of this year, accounting for 14% of Vietnam's total export revenue, according to the General Department of Vietnam Customs.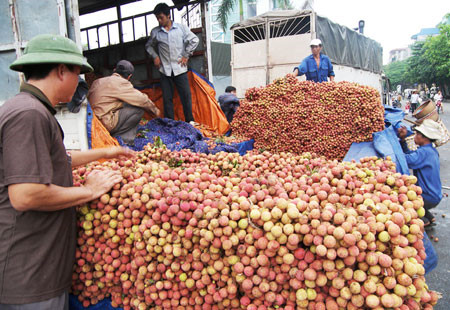 Six groups of products brought a total export value of more than US$10.5 billion. Computers, electronics and components topped among export products with US$4.04 billion, up 100% against that in the same period last year, followed by fruits and vegetables with US$1.79 billion (up 62%), telephones and components with US$1.35 billion (up 137%), fibres with US$1.3 billion (up 26%), machines, equipment and tools with US$1.07 billion (up 58.5%), and cameras, film cameras and components with US$1.04 billion (up 42%).
It's noteworthy that paper and paper products saw the highest growth of 811% to US$22.25 million.
Besides, other products enjoyed high export growth of over 100% like steel (up 116%), electric wires and cables (up 136%), clinker and cement (up 155%).
However, some products suffered a decline such as coffee (down 24% to US$56 million), tea (down 36% to US$9 million), and crude oil (down 23% to US$685 million).