Exporting tea to America
23/11/2017
The volume of Vietnam tea exported to America over the last few months has sharply increased and America becomes a potential market for exporting Vietnam tea.
Although America ranks 4th in tea consumption, Vietnam tea exported to America remained 2,939 tons over the first 6 months of 2017.
Because America is a demanding tea market, tea exported to America must meet quality and food safety requirements. Vietnam tea is recognized to have a number of strengths, which may satisfy American consumers.
It is known that 158 million of American drink tea everyday. It is estimated that American spend more than USD 80 billion on tea products. As a result, America is considered a potential market to export Vietnam high-quality tea.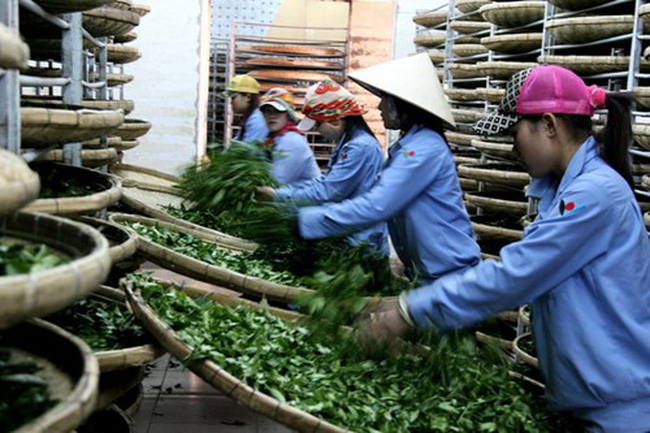 Processing tea
To promote Vietnam tea's image and exported volume to America, KHANH VUA Exco., Ltd welcomes cooperative opportunities with domestic suppliers and consumers.
With experience in exporting Vietnam tea to international markets, KHANH VUA Exco., Ltd commits to offer high-quality tea of competitive price