Export fruit and vegetable could be reached $US 3.6 billion
18/08/2017
With the favorable export momentum, it is expected that this year, the total export value of fruit and vegetable will reach $US 3.4 - 3.6 billion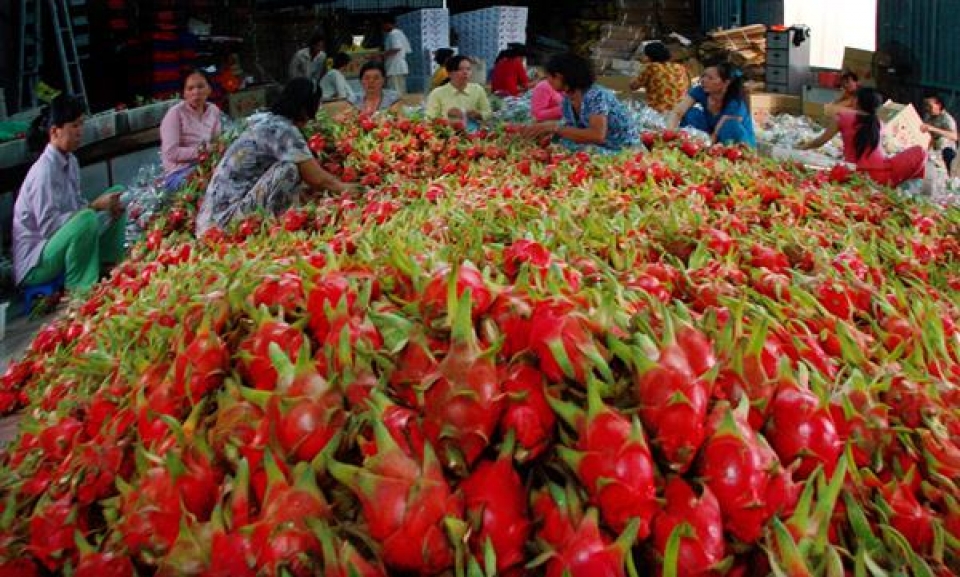 Dragon fruit is a typical fresh fruit item for export. Source: The Internet
This is a recent statement by Mr. Nguyen Quy Duong, Deputy Director of Plant Protection Department (Ministry of Agriculture and Rural Development). Mr. Duong said that: "In recent years, export turnover of Vietnam's fruit and vegetable has continuously grown strongly. In particular, in 2016, exporting fruit and vegetable reached over $US 2.4 billion, increased by 33.6% over 2015. In the first seven months of this year, the export value of fruit and vegetable reached over $US 2 billion, increased sharply to 48,9% over the same period in 2016.
Furthermore, China, Japan, the United States and Korea are the four leading import markets for Vietnamese fruits and vegetables in the first half of 2017, accounting for 84.4% of the total export value of fruit and vegetable exports.
Currently, Vietnam's vegetables and fruits have been exported to more than 60 countries. For fresh fruits, key export items are including tropical fruit such as dragon fruit, pineapple, mango ..., in that dragon fruits are the most popular and the most exported item.