Export – core factor for economic growth
09/05/2017
Exports will be one of the key factors to help Vietnam achieve an economic growth rate of 6.7 percent in 2017, but the sector still faces many challenges, according to the Market Intello research company.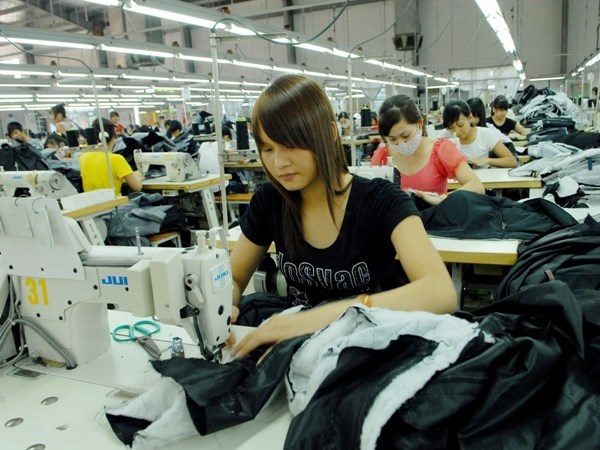 At present, Vietnamese products are available in 200 nations and territories across the world. Among them, 28 markets recorded export revenues of over 1 billion USD in 2016, with the total of 160.8 billion USD, accounting for 91 percent of the nation's goods export turnover.
Compared with statistics in 2015, with only 868.8 million USD, South Africa left the list of over 1-billion-USD markets. The number of the markets decreased, while the export turnovers of the five leading markets surged.
The figures showed that Vietnam is struggling in its goal to diversify its export markets.
Meanwhile, export revenues of foreign-invested enterprises increased rapidly, with average annual growth of 21.3 percent in the last five years, higher than the country's average growth rate of 12.7 percent.
Last year, the foreign direct investment sector's exports accounted for 72 percent of the country's total export turnover, or twice that of domestic enterprises.
Market Intello also noted that global political and economic changes have affected Vietnam's export activities.
Its experts said that these challenges, together with unpredictable political developments in many developing nations and the US's trade policy, require the government and international trade promotion offices to devise measures to ensure sustainable export growth.
Vietnam should focus on consolidating markets with high growth rates like the US and Europe, while developing markets it has free trade agreements with, such as China, the Republic of Korea, Russia and Japan.
They also suggested the country use more technology and develop brand names of Vietnamese enterprises.

VNA
Source: VietNamNet