Economy should shape Vietnam-India relations
04/03/2018
Economy should lie at the heart of India-Vietnam relations, according to an article posted on the Times of India on February 27 on the occasion of the upcoming visit to India by Vietnamese President Tran Dai Quang from March 2-4.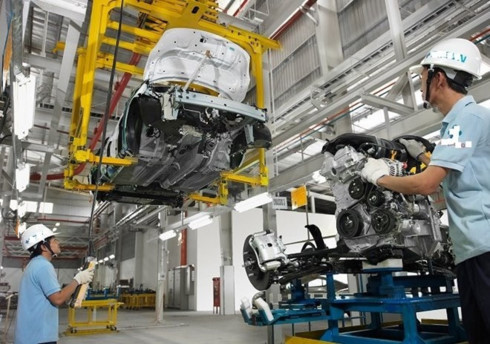 Titled "Move on Economics: Vietnam President's upcoming visit should boost bilateral trade and business ties", the article cited a recent survey showing Vietnam was one of the fastest growing economies between 2007 and 2017.
The country's gross domestic product (GDP) expanded 6.7 percent last year with the total volume of trade reaching a record US$425 billion, of which exports accounted for US$200 billion.
Vietnam also received US$33 billion in foreign investment in 2017, a factor that will spur greater growth this year. Even the World Bank estimates greater growth for Vietnam in 2018.
These accomplishments were a direct result of economic reforms called Doi Moi that Vietnam launched in the 1980s.
Doi Moi laid the foundation for Vietnam to adopt technology and make significant improvements in its labour market. The Vietnamese economy gradually opened up, spurring growth.
This gave Vietnam the confidence to conclude 16 bilateral and regional free trade agreements over a couple of years, the article said.
Today, Vietnam enjoys significant global value chain linkages with China, Japan and the Republic of Korea, which is beneficial for Vietnam's export growth of electronics, apparel, food and beverages.
All of these things make Vietnam an ideal economic partner for India in Southeast Asia, the article said, adding that this also makes the India-Vietnam relationship a key pillar of New Delhi's Act East policy.
Bilateral trade hit US$7.6 billion in 2017, representing a year-on-year rise of 40 percent. However, there is still room for growth, the article stressed.
It emphasised that President Quang's visit exemplifies the growing relationship between New Delhi and Hanoi as it comes just a month after Vietnamese Prime Minister Nguyen Xuan Phuc travelled to New Delhi for the Indo-ASEAN Commemorative Summit and India's Republic Day celebrations, highlighting the importance of India-Vietnam ties.
President Quang will be accompanied by a large group of entrepreneurs –demonstrating the economic aspect of the visit.
In fact, President Quang is expected to witness the signing of bilateral Memoranda of Understanding regarding a joint venture on a coal terminal in Vietnam, joint port development and cooperation in agriculture.
The President will also preside over the launching ceremony of a direct air route between India and Vietnam.