Despite of barriers, pangasius fish exports to the US still increases
23/08/2017
According to the Vietnam Association of Seafood Exporters and Producers (VASEP), Vietnam's pangasius fish exports to the US decreased in the first quarter of 2017 due to lack of raw materials, but recovered in the second quarter with an increase of 8.4% due to increase in demand and raw material supply.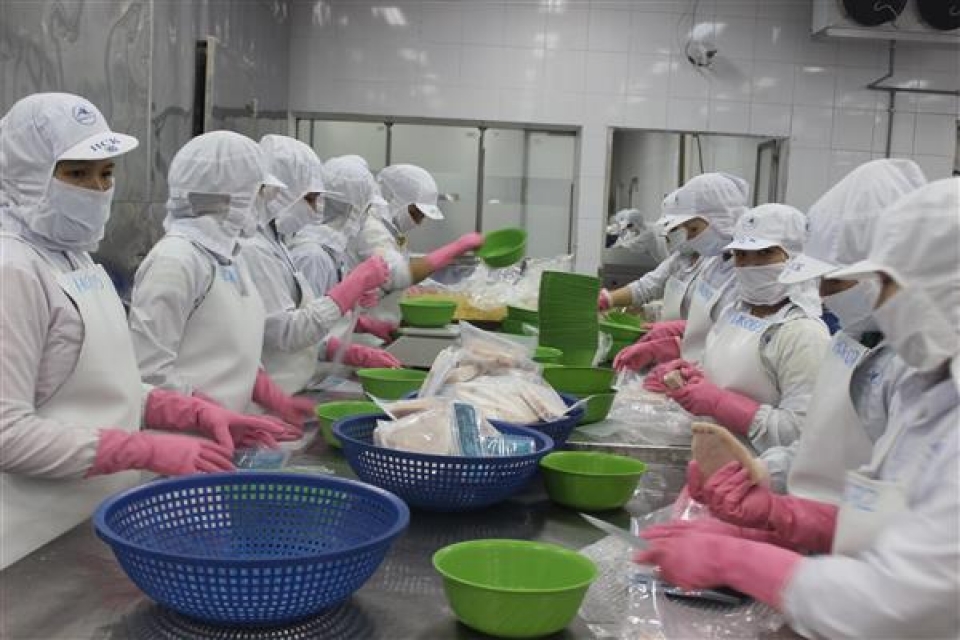 According to information from enterprises, pangasius fish exports to the US still perform normally after August 2, 2017 when all shipments of Siluriformes fish species imported into the United States officially must be officially inspected.
Regarding the US catfish inspection program, Mr. Truong Dinh Hoe, secretary general of VASEP, said that when the process of equivalence assessment is not over, it should not be assumed that Vietnam cannot pass the assessment or stops its exports to the US at any specific time.
Mr. Hoe said that during the transitional period of 18 months, both sides have worked together on issues related to recognition of equivalence and the Food Safety and Inspection Service (FSIS) under the the United States Department of Agriculture also given specific guidelines for the implementation under their requirements..
After receiving official notification from FSIS on the inspection of Siluriformes fish species before the proposed plan (starting from August 2, 2017 instead of September 1, 2017), the National Agro – Forestry - Fisheries Quality Assurance Department (NAFIQAD) under Vietnam's Ministry of Agriculture has instructed enterprises which are permitted to export seafood to the US on inspection requirements related to labels, details of inspection and method number of testing for chemical residues and biological characteristics.
Accordingly, on august 15, 2017, Ministry of Agriculture and Rural Development of Vietnam issued Decision No. 3379 / QD-BNN-QLCL on the program to control the food safety of fishery products and Siluriformes fishery products exported to the US market, which take effect from September 1, 2017.
NAFIQAD is also finalizing documents to prove the equivalence in food safety control systems with the US to submit to FSIS on August 20, 2017. FSIS will then begin study the submitted documents, if the documents prove the equivalence, FSIS will conduct inspections in the host country.
Vietnam's pangasius industry has developed well with strict food safety control system and technique that can meet the standards of the US. However, VASEP fears that the US government's policy on discrimination against imports may pose new challenges for Vietnamese pangasius exports to this market