Cuttlefish, octopus exports to ROK up 40.5%
29/08/2017
Exports of cuttlefish and octopus to the Republic of Korea jumped by 40.5% to nearly US$95 million in the first half of this year, according to the Vietnam Association of Seafood Exporters and Processors (VASEP).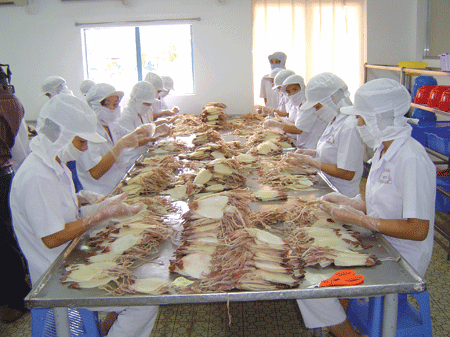 The ROK remains the largest importer of Vietnam cuttlefish and octopus, accounting for 35% of the country's total export revenue.
Korean customers are in high demand for cephalopods, especially dried cuttlefish and octopus. Korean imports of these products have increased in recent years.
Fresh and frozen octopus topped among cephalopod product exports to the country, followed by dried cuttlefish and fresh and frozen cuttlefish.
However, Vietnam holds only 1% of fresh octopus market share in the ROK, while China dominates the market with 91% and Thailand occupies more than 8%.
A VASEP representative said, in the frozen octopus market Vietnam currently makes up 35% of value while China accounts for 45%. As a result, domestic product has a chance to increase its market share as it enjoys a 0% tax.