Customs focus on reforming and modernizing
12/07/2017
At the Conference summarizing the working performance in the first 6 months of 2017 of the General Department of Vietnam Customs, the Director of Import-Export Duty Department, Mr. Luu Manh Tuong said that until the end of May 31st 2017, the Customs handled and recovered 429.6 billion vnd of tax debts.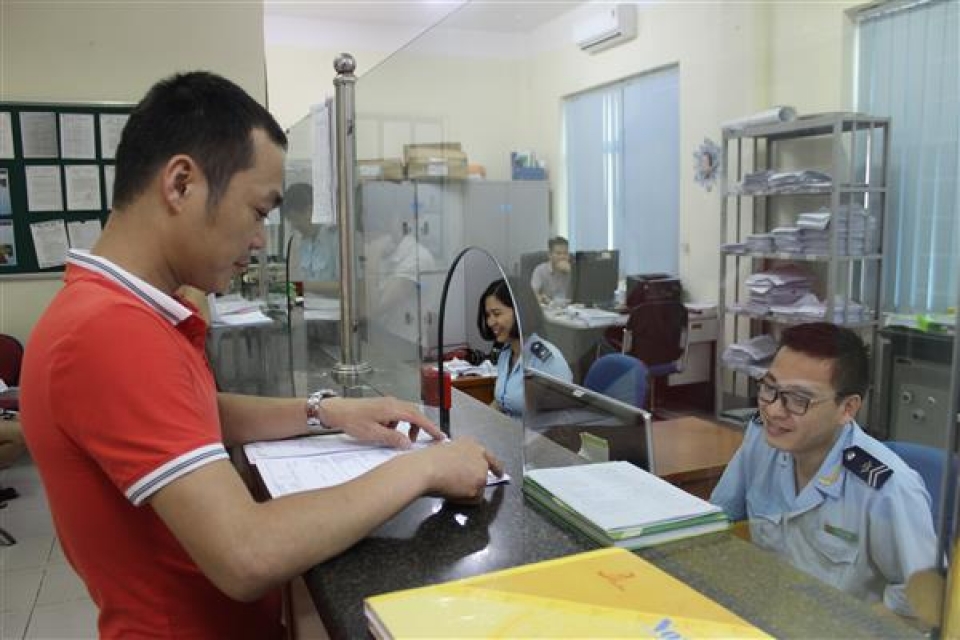 Specifically, the Director said that in the first six months of 2017, the tax debt recovery was drastically implemented by the General Department of Vietnam Customs such as: building detailed plan to provide specific solution to recover and handle for each debt reaching and exceeding assigned target in Decision 1084/QD-TCHQ dated March 31st 2017; implementing the classification and management of debts in accordance with the instructions in Official Dispatch 2150/TCHQ-TXNK dated 31/3/2017 on assigning recovery targets for local Customs Departments and directing units to enhance to recover debts and limit the new debts.
Accordingly, the recoverable debts under Decision 1084/QD-TCHQ are 164.7 billion vnd, equivalent to 12.6% of assigned targets and handled 264.9 billion vnd of other tax debts.
Some Customs Department well recover and handle the tax debts such as: Hai Phong Customs Department of 37.5 billion vnd, Lang Son Customs Department of 2.5 billion vnd, Dong Nai Customs Department of 6.8 billion vnd.
Some Customs Departments well recovered and handled the tax debts arising before January 1st 2017, including: Nghe An (97.8%), Binh Phuoc (99%), Da Nang (100%), Tay Ninh (100%), Dak Lak (100%), Gia Lai-Kon Tum (100%).
Strengthening the tax debt recovery in the last months of the year, the Director of the Import-Export Duty Department said that the Customs will collaborated with the relevant agencies to recover tax debts in accordance with the provisions of Article 53,54,55 and 56 of the Law on Tax Administration. For debts subject to be deleted under Article 136 of Circular No. 38/2015/TT-BTC dated March 25th , 2015 and Circular No. 179/2013/TT-BTC, the dossiers shall be quickly completed to submit to agencies at all levels.