Customer From the UK Looking To Import Teak Logs Into the Iraq – Middle East Market
Mr. Faris Bun is looking for partners in Vietnam to export Vietnamese Teak logs to the Iraq – Middle East market.
QUANITY AND SIZE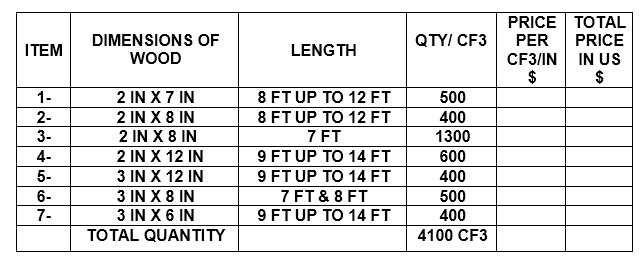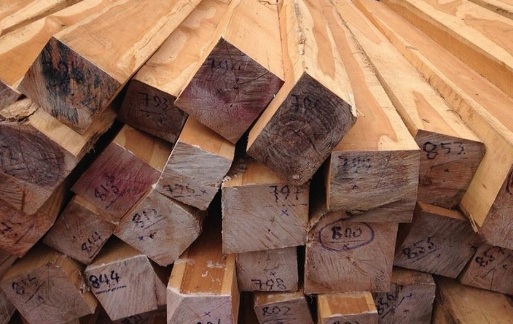 Teak logs (for reference purpose only)
Requirements:
- Teaks logs for the Middle East market should be of good quality, clean cut with square corners and no cracks or wax. Logs should be thoroughly air-dried for a sufficient amount of time and in accordance with our predefined size. We will conduct inspection regarding quantity and size once they are ready for shipping. We will need pictures (of log surfaces showing wood color and grain) along with a quotation.
- Teak log color should be a light shade of yellow to brown; Logs of too dark coloring will not be accepted.
- The size of the logs must not deviate from our predefined specifications more than 2-3mm.
- The source of Teak log production should be Burma Teak trees or equivalence regarding quality and color (not those of African origin).
- After packaging, each log's poles must be painted dark green and loaded onto 20FT containers
Businesses or organizations with products that can meet Mr. Faris Bun's requirements please contact us via the following information:
KHANH VUA IMPORT-EXPORT CO., LTD.
Address: Black 22, Vinh Niem Ward, Le Chan Dist, Haiphong
Office: 6th Floor, 739 Nguyen Van Linh Str., Le Chan Dist, Haiphong City, Vietnam
Telephone/Hotline: +84.931 590 223 | +84.931 590 224 – TEL/FAX: +84.2253742186
Email: xnkkhanhvua@gmail.com
Website: http://www.xnkkhanhvua.com | www.hptrade.com.vn
Date Update: 06/05/2017 | 10:50:41