China's President Xi arrives in Hanoi for state visit
12/11/2017
He's in the capital after delivering a speech on globalization which he described as an 'irreversible' trend at the APEC Summit.
Chinese President Xi Jinping has landed in Hanoi on his first state visit since being re-elected as China's Party chief last month.
Xi is scheduled to stay in Hanoi for two days at the invitation of Vietnamese Party chief Nguyen Phu Trong and President Tran Dai Quang.
Vietnam is his first overseas destination after he was granted another five years as China's Party General Secretary at the 19th Chinese Communist Party Congress in October.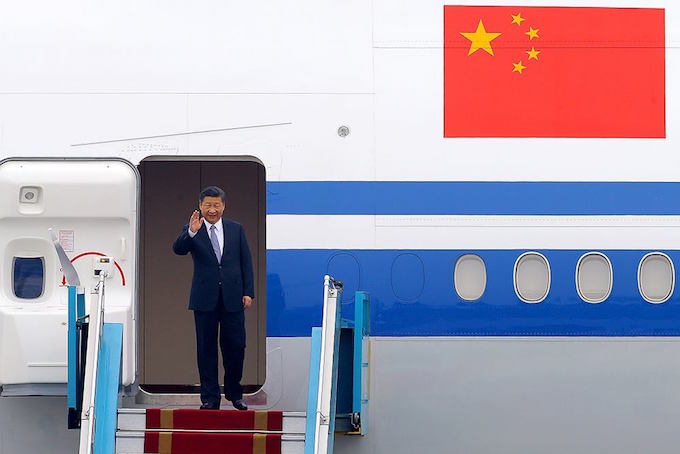 China's President Xi Jinping touches down in Hanoi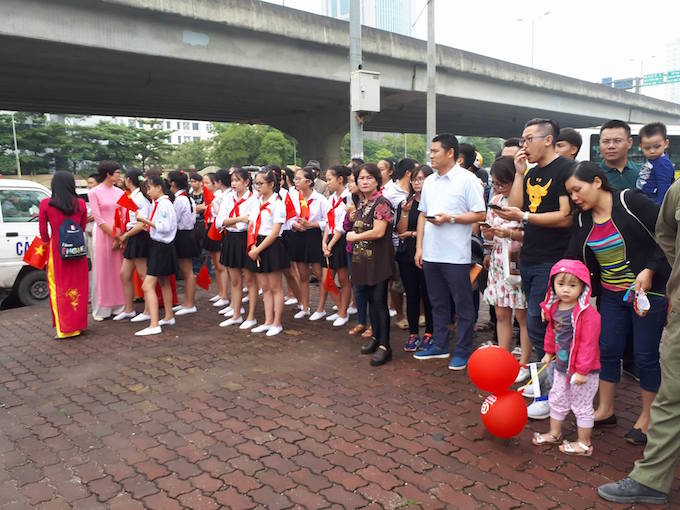 Hanoians line a street to catch a glimpse of Chinese President Xi Jinping
On Friday, Xi arrived in Da Nang, around 800 kilometers (500 miles) south of Hanoi, for the APEC Summit. During the summit, he delivered a 30-minute speech on globalization, referring to it as an "irreversible" trend, countering Trump's speech which reverted to the protectionist themes of the U.S. leader's presidential campaign.
"China watches any developments in US -Vietnamese relations with concern," Abuza said. "They have gained dividends from Trump's withdrawal from the TPP."