Chanos is a relatively important fish food supplier in many countries in Southeast Asia and the Pacific, especially the Philippines. marrow). The fish belong to the Chanidae family and are the only remaining species, while the other seven species of the same family have been extinct.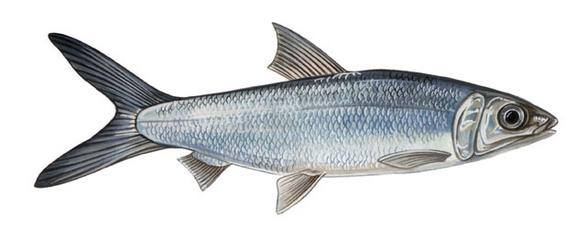 The name of the fish also has many problems should note:
According to the Encyclopedia of Vietnam (2008), the official name of the fish is Bamboo shoots.
According to the "Export Fish Sea Catalog" of the Ministry of Fisheries of Vietnam, the name used is fish Bamboo.
Meanwhile, the name of Bamboo fish in Vietnam is also used to refer to some other species of fish, not related to the fish such as:
Bamboo shoots, Bamboo shoots = Goldfish: Scientific name Elopichthys bambusa, cough. Cyprinidae, distributed in the same river China, Vietnam.
Sturgeonfish: Scientific name Luciobrama macrocephalus, also of Cyprinidae
Mollusca, the name of Taxotes chatereus and some other species of Toxotidae.
In some places in Central Vietnam, sea bass is called seabass .. but this name is officially used to refer to another marine fish: Lates calcarifer (Giant Seaperch, name of FAO), Centropomidae family.