Business households are still 'reserved' to turn into enterprise
06/07/2017
Ten years ago, many business households were aware of the benefits of transforming into enterprises but they were afraid of many barriers. At the recent survey, these issues have not changed much.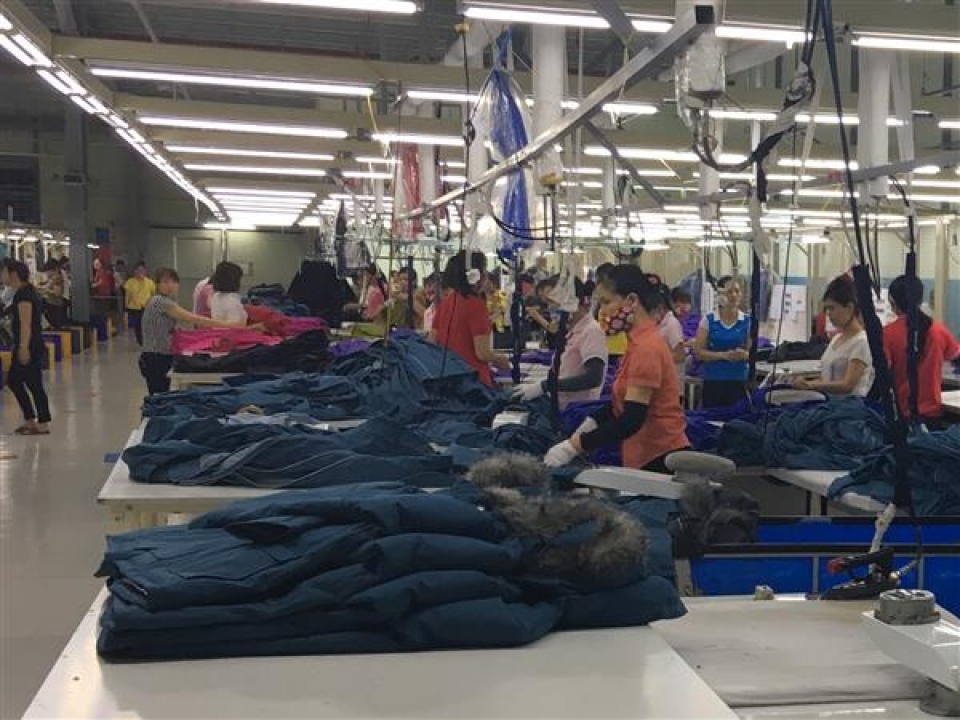 This is Mr. Phan Duc Hieu's opinion - Vice Director of Central Institute for Economic Management (CIEM) at the workshop "Changing business households into enterprises - current situation and supporting solutions" held by the Chamber of Commerce and Vietnam Industry (VCCI) on June 27 in Hanoi.
According to the General Statistics Office, there are currently 4.7 million individual business households, of which 3.5 million business households are granted tax codes and 2 million households are small producers. In particular, in recent years, households have grown in volume, making a tremendous contribution to job creation and the provision of services to the economy. Therefore, in the past years, the Government has adopted policies to encourage qualified business households to transform into a business model.
However, one problem is that there are still many barriers for the process of this transition to be more favorable, so businesses are still rather "hesitant."
Under the results of a survey in Bac Ninh in 2007, Phan Duc Hieu said that many business households are aware that if business households are converted into enterprises, they will receive more tax incentives, bank loans, labor is more attached ... However, the business households are more worried about the disadvantage because the state is short of mechanisms; they do not know the process and procedures, pay more taxes, fulfill higher obligations to employees, besides, regulations and environment; reduction of noise, prevention of firefighting and accounting operations must be strictly enforced.
Especially, after 10 years, the results of CIEM's survey showed that these issues have not changed much; concerns about administrative procedures, tax ... have still existed. Therefore, up to 11% of business households must be transformed into a business, it means that the business households own ten or more regular workers, but only 5.6% of business households are expected to convert.
Therefore, according to Mr. Phan Duc Hieu, In order to convert household business into a business, we should use "economic leverage" rather than "administrative orders", creating a simple and reasonable business environment which is suitable for size and nature of the business, and the most important thing is that the investor must see the " greater benefits" than "the cost" when they set up the business.
In addition, experts expect that the Law on Small and Medium Enterprises will take effect from 2018. There will be some preferential policies for business households to convert into enterprises. At the same time, many experts and business households recommend that it is necessary to suitably amend the regulations about accounting and taxation for small businesses such as the accounting system are not required, the accountants need to be arranged, encouraging enterprises to self-record.
At the seminar, representatives of the General Department of Taxation, Mr. Van Quang Huy, Deputy Director of Tax Policy Department also said that in implementing the Government's Resolution No. 36a / NQ-CP dated October 14, 2015 on E-government. The Ministry of Finance plans to submit a replacing decree of No. 51/2010 / ND-CP to the Government, Decree No. 04/2014 / ND-CP along the lines of 100% of businesses will use e- Electronic bill with tax office code.
When all business households use electronic invoices/invoices with codes, current procedures of invoice will be abolished (for example, enterprises will not have to send issuance notice of invoice, It is not necessary to report the use of invoices as well as not sending notice of cancellation and damaged invoices).
According to Huy, if this can be done, it will contribute to encouraging business households to transform into enterprises.