'Big Agribusiness': Ready for Revolution 4.0
19/11/2017
With cautious preparation and strong potentials, many large enterprises investing in agriculture have been showing positive and ready to get the best out of the advantages brought by revolution 4.0.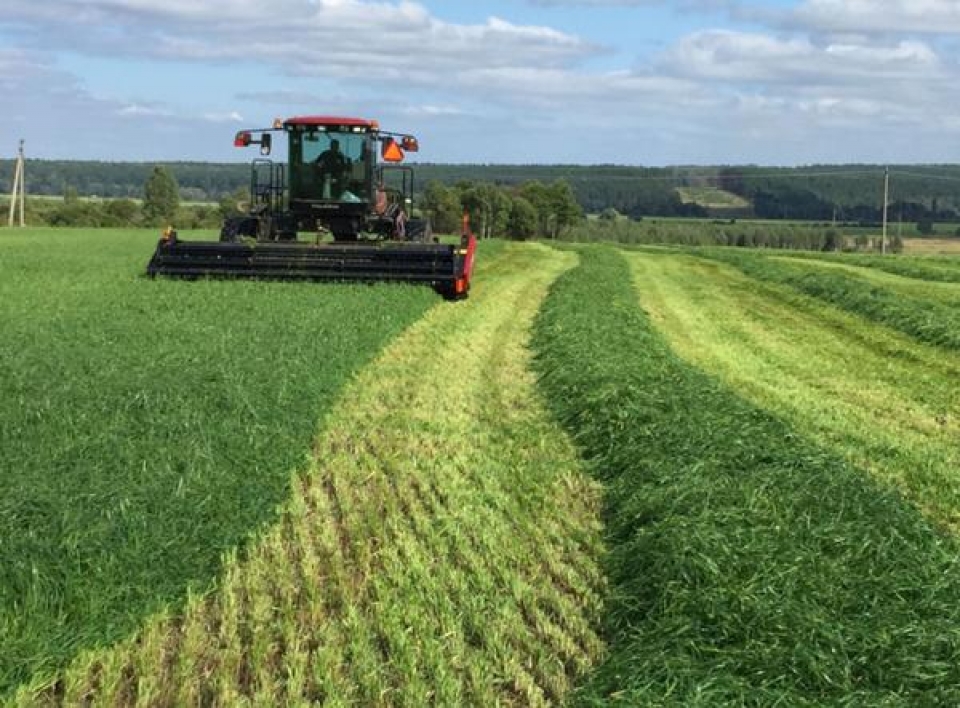 Get ahead of the technology
TH Group is one of the enterprises recognized as pioneering, leading, continuously updating new advances in agriculture. The dairy farm of TH has a size of over 45,000 cows, using state-of-the-art technology in the field of operations and farm management. Typically, cows are chipped and managed by computer software. The automatic, self-contained milking system ensures the best milk quality control. With the modern technology applied to the farm, TH is the first enterprise recognized by MARD as a hi-tech enterprise in dairy farming.
According to representatives of TH Group, TH's orientation is smart agriculture not only to include technology but also to introduce products for public health, suitable to the reality of agricultural production in Vietnam. When investing in high-tech agriculture, the group aims to apply Intelligent Agriculture 4.0 to produce organic agricultural products, building smart consumer health. The Group has a roadmap to produce agricultural products for export. On specific activities, in February 2017, TH implemented the project of growing organic vegetables and rice in high quality in Thai Binh, starting the chain of investment projects in agriculture. In May 2017, TH Group surveyed the construction of raw materials for pharmaceuticals in Son La, Ha Giang and some Central Highlands provinces etc. These projects apply high technology to produce clean and organic food sequence.
It would be a mistake to not mention the case of Minh Phu Seafood Corporation in active, ready for agriculture 4.0. Mr. Le Van Quang, Chairman of the Group, said that over the past two years, Minh Phu has established a shrimp supply chain to monitor and control the process of breeding, feeding, monitoring to harvest and transport shrimp to the factory. In processing, Minh Phu has a total of 10 members, including 4 shrimp processing plants with full automation technology, a server system connected through the remaining machines and 8 companies under the corporation. The Group uses sensors, positioning, cloud data management etc., in the production and processing of antibiotic-free shrimp. Minh Phu Shrimp is currently exporting to "fastidious" markets such as Japan, the United States, Canada and the EU.
Around the field of intelligent agriculture, Mr. Tran Manh Bao, Chairman of the Board of Directors, General Director of Thai Binh Seed Corporation said that the application of biotechnology in the scientific revolution 4.0 is a priority of enterprise. In fact, over the past 15 years, science and technology have been applied in all fields of management, research and development to preservation processing, branding and product distribution. Developing new products, the enterprise is the first unit to build research centers directly under the company in Thai Binh and Vietnam seed industry.
In the coming time, the Corporation intends to strengthen international cooperation to transfer the latest biotechnology technologies in order to study and cross-fertilize the development of new varieties that are resistant to the change of natural environment in different ecological regions; Applying cell technology and gene technology to improve the plant varieties with high proportion in the production structure in order to perfect existing varieties, minimize weaknesses and promote the advantages of varieties.
Need a comprehensive policy
Although very interested in agriculture 4.0, but according to Doan Huy Thong, director of Chanh Phong Co., Ltd. (specializing in the field of plant seeds), there are now many barriers when enterprises, farmers approach the scientific and technical progress. Typically, at the farm invested by Mr. Thong, due to not find the source of land with a large area, the investment cost for each garden is very large. "For example, each system of land treatment machines can use for 10 hectares but the farm has only less than 21 hectares so it does not use up its capacity. Chanh Phong has 7 gardens for breeding plants, they have to invest 7 systems of the same machine, then have to add 7 operators, management etc., it is very expensive. To address this issue as well as encourage farmers to participate in the 4.0 revolution in agriculture, functional sectors, especially the agricultural sector, need to have capital and technical support", Mr. Thong suggested.
According to Mr. Tran Manh Bao, to exploit the strengths as well as limit the negative impact of the 4.0 revolution in agriculture, the state must develop policies and strategies on science and technology, take the enterprise as a response to use and develop science and technology; At the same time, policies on encouraging science and technology such as tax policy, training, insurance, transfer to suit the economic integration process should be reviewed.
In this regard, representatives of TH Group further analysis, when applying smart agriculture 4.0, will have many issues such as capital, technology, quality control, labeling, trade, market etc. Intelligent agriculture also requires strict adherence. Therefore, the first thing that needs to be set up is a comprehensive policy, which includes technical consultancy and human resource training, especially for farmers so that this activity can be implemented in a more formal way.